Weave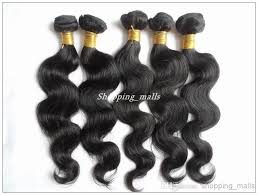 Weave is a way of life for some women. People often think that women wear weave because they want long hair or they can't grow their own. While that may be true in some cases there are other reasons. One reason could be for fullness. Some people's hair grows long but it may not be as thick as they want it to be. If that is the case they add hair for fullness. Sometimes it doesn't have to be a full sew-in weave. At times it is just pieces they add in. Another reason could be for protectiveness. Some women do not like to put heat in their hair. With wearing a weave you do all of the damage to the hair instead of yours.
That also goes for dying your hair. If a woman wants her hair to be a different color she might tend to dye a weave before doing it to her real hair. Weave can be used for any hair style you want. People who want short styles will use weave to accomplish that. Some people often think that weave is only good for long styles but that isn't the case. Some women who have long hair that want a short hair cut will get a weave to have that.
Weave is used by celebrities to switch up their looks as well as wigs. They both protect your hair from damage. There many different weaves. You can have a full head sew in which is where all of your hair is braided and the tracks are sew so that none of your hair is seen. There is a versatile sew in where the hair is braided in quadrants. The middle and edges of your hair are left out so that the weave looks as though it is your natural hair. With that you can put your hair in just about any style you want. Many women prefer a sew in rather than gluing. This is because if they are using the weave from protecting their natural hair then once they take the weave that is glued in out the glue will take their hair out with it.
Weave is and can be used for many reasons. It just depends in the person.
Full Sew In
Versatile Sew in
Short Hair Style