The Warriors have ruined the NBA!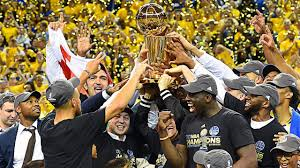 The Golden State Warriors have ruined basketball. How can a team with Stephen Curry, Klay Thompson, Kevin Durant, Draymond Green, and Demarcus Cousins be allowed?
In 2014-15, Stephen Curry won the MVP award and led the Warriors to their first championship since 1975. Curry is a three-time NBA champion, two-time MVP, and five-time NBA all-star.
Curry is a top five player in the league there's no doubt about it. Any team with Curry on it is going to have a very good chance to win and be successful. The Warriors also had Klay Thompson in 2014 who is a four-time NBA all-star and three-time NBA champion.
Klay and Curry are two of the best shooters in NBA history and guarding both of them off the three-point line is virtually impossible. The Warriors also have Draymond Green, who is a three-time NBA champion and three-time NBA all-star.
All of these all-star players stood no chance for LeBron's Cavaliers, as the Warriors won the series 4-2.
After winning a championship how could a team get better? The Warriors got even better by signing the second-best player in the NBA Kevin Durant.
In 2016, Kevin Durant announced his decision to the Oklahoma City and go join Curry, Thompson, and Green in the Bay area.
Durant is a nine-time NBA all-star, NBA Rookie of the Year, and now a two-time NBA champion in 2017 and 2018.
It just is not fair plain and simple. The Warriors went from winning a championship to getting a top two player in the league.
The possibility and chances of that are extremely slim and it happened. It is ruining basketball.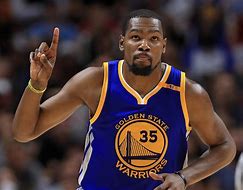 Seeing the same team run circles around LeBron James every year is just frustrating. The best player in the NBA does not even stand a chance against this Warriors team. Sure,
LeBron won Cleveland the title in 2016. After LeBron and the Cavs squeezed by Golden State in seven games, it has been chaos ever since.
Basketball has lost excitement.  Any person can sit there and tell you the outcome of the NBA finals right now.
The Warriors will win the title this year. It doesn't take a brain surgeon to figure out that a team with four all-stars is going to win the championship.
To make matters even worse they just signed Demarcus Cousins. The best center in the league is now also on the best team who has won in back to back season. Can you smell a three-peat? Cousins signed a one year $5.3 million dollar deal. A guy who is a four-time NBA all-star is signing for five million dollars because he is ring chasing. It's just a weak move. It is a smart move because it's a guaranteed championship in the books.
If the Warriors weren't a shoe-in with Durant, Curry, Thompson, and Green it is just like taking candy from a baby with the addition of Demarcus Cousins.
There is just no weakness on the team. Curry and Klay are two of the best perimeter scorers of all time, Durant is a walking twenty-five points a game, and Green is a lockdown defending playmaker. Cousins is also just a monster. He can score in the post at will and can also shoot, assist, and rebound.
The NBA is going to be a joke.
Teams are going to compete their tails off all just to run into a brick wall when they face Golden State. If the Warriors stay healthy they have a chance to set the best record of all time. They already did so in 2016 going 73-9.
With the talent they have on their roster anything is possible. Basketball is now ruined because of this super team. All teams can hope to do is to stack up and sign as many star free agents as they possibly can. As long as the Warriors do not scoop them up beforehand.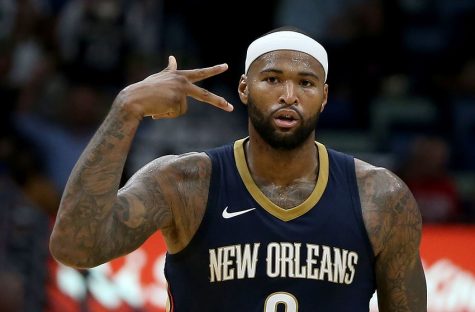 As long as the Warriors have this roster they are unstoppable and will continue to be. Even if they lost Klay, Draymond, or
Cousins they would still be the best team in the league.
I see this team winning at least three more championships until either the team is dismantled or another NBA team is capable of outmatching them.
Leave a Comment
About the Contributor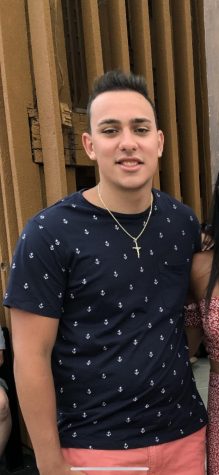 Michael Panteleo, Impact Staff
Michael Panteleo is a senior and studies journalism at Mercy College. He enjoys writing, watching, and playing football and basketball. He is a member...