Kareem Hunt Just Let Himself and His Team Down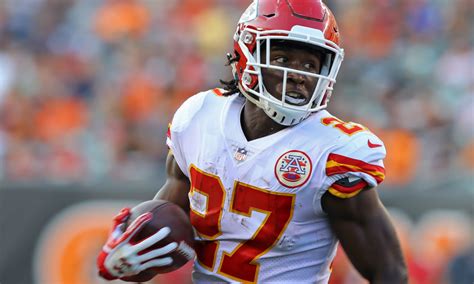 Kareem Hunt was released by the Kansas City Chiefs on November 30 after a video was released of Hunt in an altercation with a woman in a hotel from the previous February. Hunt was placed on the commissioners exempt list. Shortly after Hunt was informed that he had been released.
This was terrible news to hear for the NFL but especially the Chiefs. The Chiefs are at top of the AFC West with a 10-2 record. They were set to make a deep playoff run and possibly a Super bowl run as well. Patrick Mahomes is lighting the NFL on fire with 41 touchdowns and 10 interceptions.
Kareem Hunt was putting together a nice season he had 824 yards and had 7 touchdowns. It's a shame that we no longer get to see Hunt on the field. This team could have made some serious noise in the playoffs and possibly added a Super bowl ring.
Hunt's actions could not be ignored and the Chiefs did the right thing by getting rid of him. That is not the type of behavior that an NFL organization should condone which is why he is a free agent. It may have been a no brainer to cut Hunt but it's still difficult to cut a player of Hunts caliber.
He is one of the best running backs in the league and may get another opportunity with a different team once this situation is over. It's going to be some time before teams look at Hunt to give him another opportunity. The talent is there but everything surrounding the talent is there too. If Kareem Hunt keeps this reputation with him then he may not play in the NFL again.
A similar situation came with Ray Rice. Rice was a Super bowl champion and three-time pro bowler. Like Hunt he was a very talented running back and his career got ruined by a video that was released in 2014 of him hitting his girlfriend at the time. Rice got arrested for assault and never played another snap in the NFL again.
Could Hunt go down the same path? Its very possible that Kareem Hunt could be done with Football. Hunt is only 23 and has a bright future in the NFL. He is a downhill runner that is also a very good pass catcher. He is a dual threat back and is one of the best in the NFL.
In terms of the Chiefs they need to shake this off. They still have some very talented players such as Mahomes, Kelce, and Hill. They have what it takes to make a playoff run and need to keep rolling. In terms of running they will now turn to Spencer Ware. Ware is a talented player and was set to be the teams starting running back two years ago. Ware got injured and then Kareem Hunt exploded.
Spencer Ware certainly is no Kareem Hunt but he is a capable playmaker and has been with the Chiefs since 2015. He has scored 13 total touch downs in his career and the Chiefs high powered offense will likely give him more scoring opportunities.
While Ware is going to be somewhat productive, he still does not bring what Kareem Hunt brings to the table The Chiefs are going to miss Hunt down the stretch and his ability to take over games with his athletic ability.
The Chiefs will still be a completive team but not nearly as effective without Hunt. Teams will be able to really try and take away from the high-powered passing attack of Mahomes. It will remain to be seen if Hunt ever gets another opportunity with an NFL team. It will also remain to be seen if the Chiefs can bring home the Lombardi trophy.
Leave a Comment
About the Contributor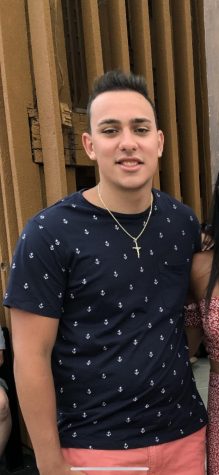 Michael Panteleo, Impact Staff
Michael Panteleo is a senior and studies journalism at Mercy College. He enjoys writing, watching, and playing football and basketball. He is a member...