A Look into the NBA Free Agency Class of 2019
Which teams will cash in this upcoming free agency?
This summer a lot of talented NBA players will look for new homes; teams are creating cap room for these players by trading away players to allow room for multiple stars.
One team doing this is the New York Knicks. They traded their star player Kristaps Porzingis because they feel that they have a good chance at landing Kevin Durant, but will he end up in New York? Only time will tell.
Reporters have asked Durant about New York, and he has responded saying that he is focused on winning another championship with Golden State. In order to not ruin any team chemistry, Durant made the right response. A lot of teams will be after Durant this off-season, so the Knicks better be ready to make a sweet deal to land the former MVP.
Another upcoming free agent is Kyrie Irving. Irving is playing well on the Celtics right now but has come out and said he owes nobody anything: this shows that he is leaving his options open this offseason.
Kyrie wants to be a go to scoring option for a team and a leader. He is Boston's best player but they still have a lot of talent on the roster. Tatum, Brown, and Horford are all key contributors which is why the Celtic's are one of the best teams in the Eastern Conference.
The Knicks have the cap space and ability to make Kyrie the star. They have a real shot and landing two stars like Kyrie and Durant. Realistically, I see Durant staying in Golden State building a dynasty. Kyrie could leave Boston but going to a team in full rebuild like New York is unlikely. Boston most likely will convince Kyrie to stay.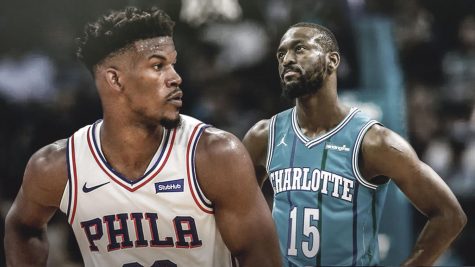 Some other NBA free agents are Kemba Walker and Jimmy Butler. Kemba Walker is such a gifted player, and he wants an opportunity to play in the playoffs and compete for a championship. While the Hornets have Michael Jordan, it does not help them on the court.
He loves playing for the Hornets, but he can not contend for a championship with the players he has on the roster. I think Walker will end up in New York realistically. The Knicks will have nobody to throw their money at when they miss out on Kyrie and Durant and probably will just give Walker a super-max deal.
Jimmy Butler is in a good situation in Philadelphia but him staying long term is in question.
Jimmy does not really have any loyalty, and that showed with the Timberwolves. He is on a good team and has the chance to compete for a title, but Jimmy is not the top dog. Joel Embiid is the teams best player and will be for the future along with Ben Simmons. This will probably make Jimmy leave in free agency and go to a team who can give him a max contract.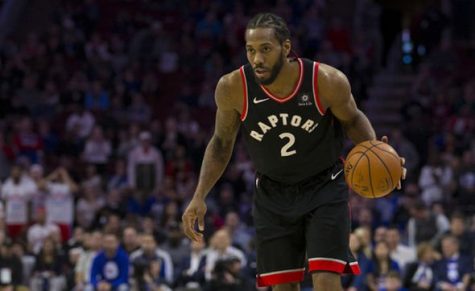 Kawhi Leonard is another hot free agent that teams will want on their team. Toronto is the second seed in the East and Kawhi is having maybe the best season of his young career. This will be a plus if Toronto will resign the talented two way forward. There is a lot of speculation that he might end up in LA.
I think Leonard will go to LA and play alongside LeBron. Toronto is a great place, but it will be hard for them to keep him on the team. If the Raptors go on a solid playoff run anything is possible. This upcoming free agency will be interesting and time will tell where these great players end up.
Leave a Comment
About the Contributor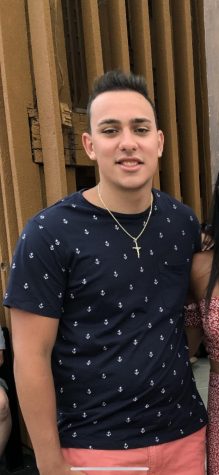 Michael Panteleo, Impact Staff
Michael Panteleo is a senior and studies journalism at Mercy College. He enjoys writing, watching, and playing football and basketball. He is a member...