What to Expect From the New Look Jets
After Sitting out a year, Le'Veon Bell is ready to give this Jets team the spark they need.
The New York Jets made some much-needed upgrades to their franchise. They fired head coach Todd Bowles who finished the 2018 season
4-12. There were a lot of high expectations for when Todd Bowles came to New York. Sadly, they were never met. He was a good NFL player who won a championship as a player. He was a good player but just was not the right fit for the New York Jets. Bowles was hired as a Defensive Coordinator for the Tampa Bay Buccaneers.
The Jets did not look far for their next coach. They hired former Dolphins coach Adam Gase. Gase had some success for the Dolphins lead them to the playoffs last season. He has already stressed that his goal as head coach is to win the division and beat the Patriots. That kind of mentality is exactly what the Jets need heading into the new season.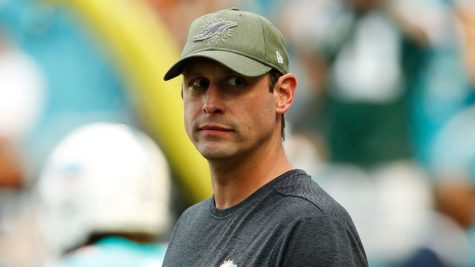 The Jets also made some big upgrades in offensively and defensively. They signed former Steelers running back Le'Veon Bell to a four-year $52.5 million dollar deal. He's worth every penny of that. Bell has 35 career touchdowns and 5,336 yards. He is a complete stud in the passing game and also a very effective downhill runner. Bell is exactly the offensive star the Jets have been lacking for years now. Pair him with young quarterback Sam Darnold and the Jets have a bright future ahead of them.
Jets also had a big signing defensively. They signed the linebacker to a five-year $85 million dollar deal. Mosley has 388 tackles in his career along with nine interceptions. Mosley is a very skilled linebacker who spent most of his career playing alongside Ray Lewis. Many believe
Mosley has the chance to become that caliber player and the Jets will definitely get good use out of him. He and safety Jamal Adams should make that defensive a tough one to score points on.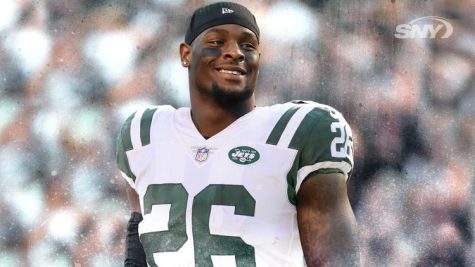 The Jets really did a good job addressing both sides of the ball. They also made little signings that have a chance to have a big impact. They signed former Green Bay Packers running back and return man Ty Montgomery. Montgomery like Bell is an excellent receiver out of the backfield and will be an excellent backup to Bell.
They also signed wide receiver Jamison Crowder who is a true slot guy. The Jets were missing a true slot wideout and Crowder should serve as a security blanket to young quarterback Sam Darnold.
Not to mention the Jets still have the third pick in the draft. Whether they chose to keep it or trade it remains to be seen. I expect them to draft another pass rusher like Nick Bosa or Josh Allen. This would definitely add firepower to the already young and talented Jets defense.
Jets also got some new uniforms which they needed. The all-black jerseys give the Jets a new look which is what they needed. It's nice to make the fans excited about something that the franchise is doing even if it is something small like a uniform change.
With all this being said, how will the Jets do? I am a very optimistic Jet fan and with all the talent they have; I will say they finish 10-6 and snag a wildcard spot. They have too much talent on their roster to not contend for a playoff spot. Winning the division I believe is a stretch because the Patriots are still around. There is no reason they can not compete for a wildcard.
Better days are ahead for gang green.
Leave a Comment
About the Contributor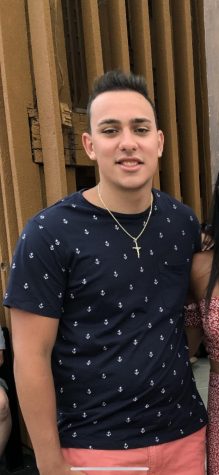 Michael Panteleo, Impact Staff
Michael Panteleo is a senior and studies journalism at Mercy College. He enjoys writing, watching, and playing football and basketball. He is a member...