Who Can Stop the New England Patriots?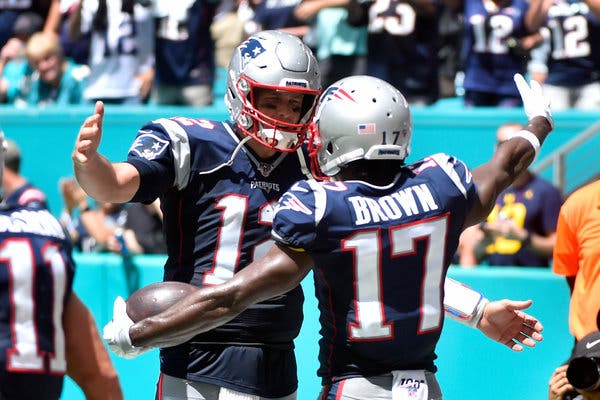 Coming off their sixth Super Bowl win, the New England Patriots have somehow gotten better.
Aside from having one of the best Quarterbacks, Head Coaches, along with a plethora of skilled players, the Patriots have gained Wide Receiver Antonio Brown.
Brown has been a top-three wideout since he entered the league. With over 11,000 yards and 75 touchdowns in his career, he is a complete weapon. With blazing speed and precise route running, his presence only makes the Patriots even more unstoppable. However, Antonio has gotten into some legal issues regarding sexual assault. This could keep him off the field, but if he is on it, it will be a scary sight to see.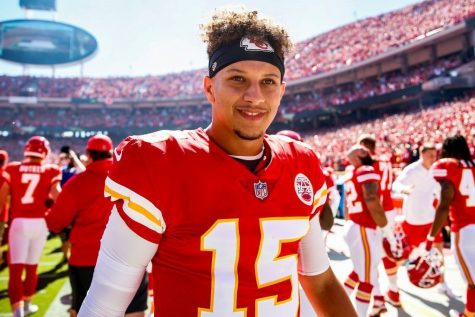 Now the question is, can anyone stop them? There are still some talented teams in the NFL besides the Pats.
I think the biggest threat to the Patriots is Quarterback Patrick Mahomes.
Now notice, I did not say the Chiefs. That's because Patrick Mahomes is the team.
I mean no disrespect to Pro Bowl Tight End Travis Kelce or speedster Tyreek Hill. The reigning MVP is just so talented; his skill set could be enough to challenge Brady and the Pats. Mahomes has already thrown 57 career touchdowns. This is his second year as a starter!
His numbers are insane and he makes the players around him better. Despite his best deep threat weapon being injured, he is still out there balling every week. Therefore, I think Mahomes has a shot to take down the Pats.
What worries me is the Kansas City defense. I don't know if they have what it takes to contain all the Patriots dynamic offensive weapons. Andy Reid will have to be unpredictable with his play-calling to get some pressure on Brady to have a shot.
Going into the season, I was very optimistic about the Eagles making some noise in the playoffs. The injury bug has hit them hard this year, which is now making me lose hope.
Their two best deep threats Alshon Jeffery and DeSean Jackson are now hurt. This hurts Carson Wentz a lot, but he is still a baller. Wentz was my pick for MVP; I still think he can do it. Philadelphia will have to hang on, until they get healthy, for the time being.
With a full roster, the Eagles have a plethora of weapons they can use.
Zach Ertz is a top-two Tight End; he and Wentz have a nice connection. To make a playoff run, Philly will need all their top guns. They have a capable defense, but their secondary can use some help. If I was Howie Roseman, the Eagles GM, I would do anything I could to get Jalen Ramsey. He is a top three Cornerback and would help this defense.
Fully healthy, I think Philly has the best shot to take down Brady and the Pats. Can they get healthy is the question that remains to be seen.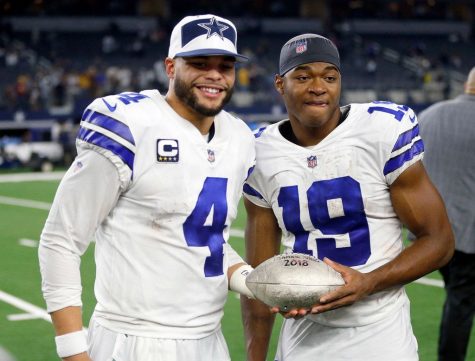 Another team I think has a chance to make a deep playoff run this year is the Dallas Cowboys.
They did a good job of locking up Zeke, which is what they had to do. Trading for Amari Cooper was a brilliant move. This dude is killing it and seems like the perfect fit for this offense.
They did other little things like getting Jason Witten back. He is still catching touchdowns and blocking like he's 23.
The main reason Dallas has been successful is Dak Prescott. Say what you what about Dak but he is a talented quarterback. He is a dual-threat with his rushing ability and continues to impress as a passer. Through two games, Dak has thrown for 674 yards and 7 touchdowns.
It's only two games, but if he keeps this up the Cowboys will breeze through their division. Now can they beat the Pats in the Super Bowl? They would have to get their first but I think it would be a competitive game. We'll see if Dallas can stay hot or come down to earth in the next couple of weeks.
In reality, none of these teams will beat New England. We can dream and hope one of these teams does it. Even if it is not one of these teams, someone needs to stop this team. They either win the Super Bowl or are in it every single year. I am sick of it.
This may be because I am a bitter Jet fan, but I would still like to see a new face win the title that is not the Pats.
Leave a Comment
About the Contributor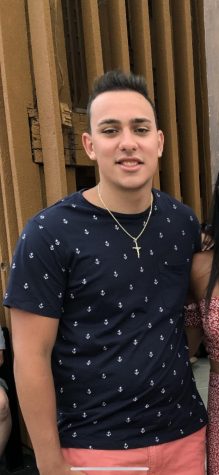 Michael Panteleo, Impact Staff
Michael Panteleo is a senior and studies journalism at Mercy College. He enjoys writing, watching, and playing football and basketball. He is a member...