New York Knicks ⁠— Eighth Seed Incoming?
You're reading this headline and wondering if I'm on some drug. Well, that's none of your business. Let the record show I do not do drugs, but I believe that the New York Knicks will make the postseason.
As a Knick fan, I've said this statement on multiple occasions. This time I mean it.
The Knicks may have missed out on Kevin Durant, Kyrie Irving, and Zion Williamson, but they made some surprisingly underrated signings this offseason which will help their team win basketball games.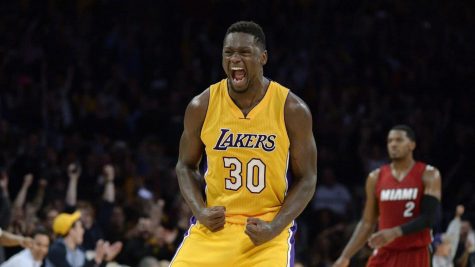 The best signing they made was getting Julius Randle. Randle signed a three-year $62 million contract.
This sounds like a lot of money, but Randle is worth every penny. He's coming off his best season as a pro, averaging 21 points a game and 8 rebounds. He is a scoring and rebounding machine and now has added a steady three pointers to his game.
He will be a beast for New York and prove that he is one of the league's bright young stars.
The Knicks also signed some good role players. They signed Taj Gibson, Bobby Portis, and Marcus Morris. Gibson is a good veteran to have on the roster, seeing all the young players the Knicks possess. Whatever team he has been on, he has produced and had a pivotal role.
Bobby Portis is a nice young player with some real potential. He averaged 14 points last year with 8 rebounds. He is a strong rebounder and also a solid scorer. He can shoot from the perimeter and can also bang down low in the post. He should give the Knicks good minutes this season.
Marcus Morris was a key part of the Celtics roster last year, and he averaged 13 points per game and 6 rebounds. He is just a solid, all-around player. He has an outside shot and is also a very good perimeter defender. He can either play small forward or power forward which gives New York some lineup flexibility.
Let's not forget the Knicks selected RJ Barrett with the third overall pick in last years draft.
Sure they missed out on Zion, but Barrett is a bright young player with huge upside.
He averaged 22 points per game and 7 rebounds in his college career. He is a dominant scorer who can shoot from anywhere on the court and also get to the basket with ease. He also has an NBA body already. Barrett is 6'7 and weights 202 pounds.
The Knicks are very excited about him, and he is very excited to play for New York. RJ will be a great player.
Another reason the Knicks will make the playoffs is because it's in the Eastern conference. Kawhi is now back in the West, meaning the East got weaker than it already was.
Sure there's still the Bucks, Sixers, and Celtics. But other than that the other seeds are up for grabs. There are still other teams that may have a better roster than NY in the East, but I don't believe that there are eight teams that can make it over the Knicks.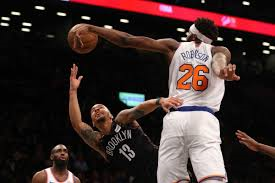 The Knicks also have some good returning young talent. Mitchell Robinson is looking like an absolute steal for NY. He led all rookies in blocked shots and is a beast on the boards. He averaged 2.4 blocks per game as a rookie which is insane. His offensive game is developing. We have already seen glimpses of his athletic ability but he is now working on his shooting.
If he adds a consistent jumper to his game Mitchell will be a matchup nightmare.
The Knicks also traded for Dennis Smith Jr. who has a lot of potential. Everyone knows about his leaping ability but last year he improved as a playmaker averaging five assists a game for NY. His playmaking and scoring ability is what the Knicks need at the guard position. He should have a breakout year for New York.
All this young talent and the addition of some key veterans will be good enough to lock up at least the eighth seed for this team. Injuries happen so nothing is guaranteed, but the New York Knicks will be playing in the playoffs for the first time since 2012-13 season.
Leave a Comment
About the Contributor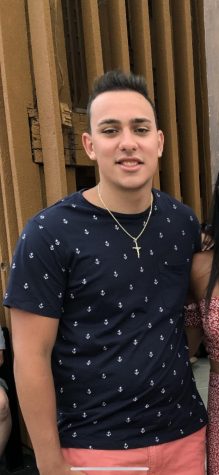 Michael Panteleo, Impact Staff
Michael Panteleo is a senior and studies journalism at Mercy College. He enjoys writing, watching, and playing football and basketball. He is a member...