Legends Never Die
I want to start off by sending my condolences to the Bryant family and also the other families affected by the tragic helicopter crash that occurred this previous Sunday.
It started off as a normal day, I woke up did not think much of it and lounged around. Then I got a text from one of my friends that Kobe had died in a helicopter crash. I read the message but it felt like it was not true. More and more reports came out about Kobe dying and then I knew it had to be real.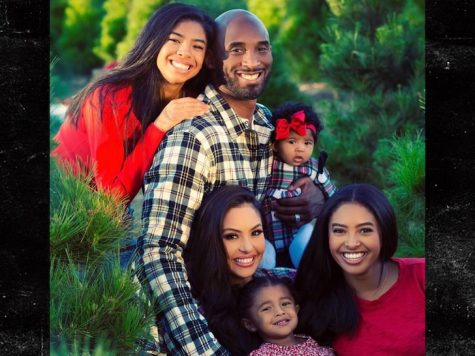 I sobbed and sobbed as I began to ask God why would he take away such a great person like Kobe Bryant? Kobe was a role model to me he is one of the reasons why I've been playing basketball my whole life. I watch basketball, write about it, and also play it. Basketball is a huge part of my life and part of that is because of the heart Kobe showed night in and night out on the basketball court.
What's even more heartbreaking is that Kobe was the ultimate father and family man. He loved each of his four girls more than life itself and that is where Kobe truly excelled as a person. Everyone knows Kobe is a first ballot Hall of Famer. Hes a five time NBA champion, MVP, 18 time NBA All-Star and eleven time All-NBA First Team. Hes the second best player at his position and is arguably the clutchest player of all time.
Kobe's daughter Gianna tragically passed away at the age of 13 this past Sunday. She was going to be a great player just like her dad. She showed a lot of promise on the basketball court and Kobe was her number one fan. She was already hitting that sweet fade away just like her old man. People often asked Kobe if he would want a son to relive his legacy, and he would respond by saying he does not need a son. He loved his girls and said he would even have five more if it were up to him.
Nothing is really comforting about this whole situation. But if there is one thing I know, it is that Kobe did everything in his power to comfort his daughter during there last moments. That is just the type of person Kobe always was. He excelled at everything he did whether it was on the court or being there for his family. The whole reason why he started using the helicopter was so he could be on time to whatever was going on in his daughter's lives. Kobe knew time was precious and he wanted to spend his time with the people he cared about the most.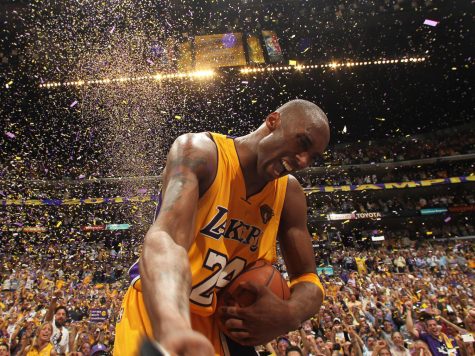 Kobe's impact on life can not be described into words. The reaction around the world itself says it all. His former teammates, friends and family have expressed their grief and respects by doing whatever they can. Teams are taking 24 second shot clock violations to honor Kobe. Players are also taking eight second violations to honor the mamba. Some players are changing their numbers out of respect for the legend. Small gestures like this really shows how much of an impact Kobe had on peoples lives.
If it were up to me, I would retire the number 24 league wide out of respect. I would change the logo to Kobe shooting that pretty jump shot. Any ideas that fans, players, and coaching staff think of should be implemented. His accomplishments on and off the court are the reasons why he deserves all these gestures.
A tragic incident like this really makes you appreciate the people that love you. All we can do is be there for our loved ones through this difficult time. Everyone deals with these type of things differently. Some may deal with it in silence and others might make public statements. No one should be pressured to do anything that they are not comfortable doing. As for the Bryant family, God is with you and so are two guardian angels.
Leave a Comment
About the Contributor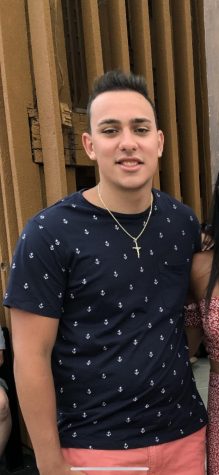 Michael Panteleo, Impact Staff
Michael Panteleo is a senior and studies journalism at Mercy College. He enjoys writing, watching, and playing football and basketball. He is a member...