We Won't Forget the Smoke
On Feb. 19, the world lost another good one. Pop Smoke was killed at 4:30 a.m., when the home he was renting in Hollywood Hills was invaded. Four suspects broke in and shot Bashar Barakah Jackson, which was his real name. Pop was taken to Cedars-Sinai Medical Center in Los Angeles, but died a few hours later.
It's safe to say that the world has been filled with horror lately. The coronavirus has struck our world and many talented and good people have died. People are still mourning the deaths of Kobe Bryant, Juice Wrld, and now Pop Smoke. The list goes on, and one thing that connects all these deaths is how young each of them was. Juice was only 21-years-old when he died, Pop was only 20, and Kobe was only 41. All of these men excelled at what they did and were only getting started in the world.
Another interesting thing is the causes of each of death differs greatly from the next. Kobe was killed in a helicopter crash and Juice Wrld had a seizure because of drugs. Why are all these men dying? There is no concrete answer to this question. All we can do is believe in God's plan and try to move forward.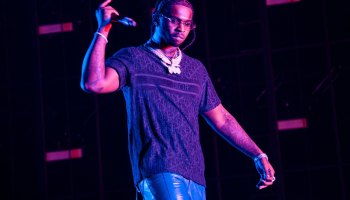 Pop Smoke was an extremely talented musician. He had a deep but smooth voice when rapping, which made him very entertaining. If a Pop Smoke song came on, you knew right away that it was him. Pop smoke had just released "Meet the Woo 2" which was a great album. He was also featured on Travis Scott's project: JACKBOYS.
Pop Smoke's two most popular hits were "Dior" and "Welcome to the Party." Both of these songs were very popular and often played at bars and clubs. They got people going because of their catchy, insane beats. Anytime these two songs come on, the room jumps. Pop was just getting his career started and was making a huge splash in the music industry. Both of his albums made the Billboard 200 and were very successful.
Pop Smoke performed at Mercy College on Sep. 7 of 2019. He put on a show at the Dobbs Ferry campus and had the students jumping up and down. He was so lively on the stage. Pop was dancing and rapping his heart off which made the students go wild. After he passed, students posted videos the entire day, of their experiences at Founder's Festival. The student body at Mercy College loved Pop Smoke and was devastated after his passing. Pop Smoke had an impact all over the world, especially in the state he was from: New York.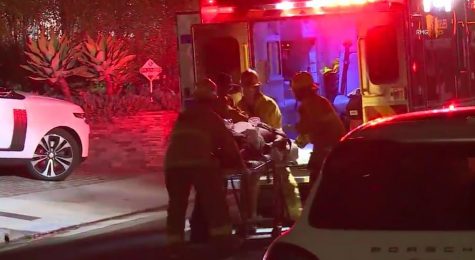 It's important to remember Pop for his music, but also how young he was. It was a terribly tragedy for his family to go through. When mourning Pop, it is important that he is talked about with respect. People might often speculate that he was involved in gang activities. He might have been, but we do not know for sure. Whether or not Pop was affiliated with a gang, he was tragically killed and deserves to be honored.
It is our job as fans to keep Pop Smoke in our lives. Listen to his music and appreciate the musical talent he left the world. Pop Smoke, rest in peace and may your family receive all the support and love they need through this difficult time. No one will ever say "Pop" without remembering the Smoke.
Leave a Comment
About the Contributor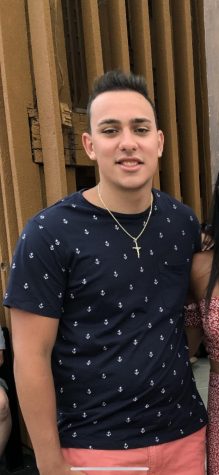 Michael Panteleo, Impact Staff
Michael Panteleo is a senior and studies journalism at Mercy College. He enjoys writing, watching, and playing football and basketball. He is a member...