Zion vs. the Point God
The Rookie of the Year race is getting down to the wire and it's going to be a close one. Ja Morant was the clear front runner all season, but a late bloomer named Zion Williamson is starting to close in on him.
Since coming back, Williamson is averaging 24 points and six rebounds per game. He has joined a young Pelican squad that is really starting to come together. Brandon Ingram has taken the next step in his young career and is now an NBA All-Star for the first time. Lonzo Ball is starting to shoot a lot better from deep and is facilitating just like he did in college. If you pair these players with a 284-pound monster it's a scary sight to see.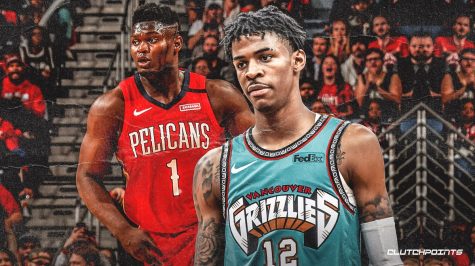 The Pelicans are starting to fall out of playoff contention which will ultimately be a determining factor in the Rookie of the Year race, although, this should not be held over Williamson's head. He is doing everything he can to put his team in positions to win games. He is a dominating force in the paint and is getting to the free-throw line at will.
The only thing that hurts Williamson's case was his injury at the start of the season. From the start, Morant has looked like one of the best point guards in the league. He is averaging 17 points per game and seven assists. His team is also in the eighth seed with a (31-31) record. His athleticism is scary and he has an amazing play-making ability.
Realistically, the Grizzlies would get swept by the Lakers. The Lakers are looking like the favorite to get to the championship in the West. Anthony Davis and Lebron James appear as though they've been playing together for years and are putting the league on watch. The Grizzlies have a tough young core with Morant, Dillon Brooks, and Jaren Jackson Jr., but it would not compete with the dominant Lakers.
The league wants to see Williamson and James go head-to-head in the playoffs. The last matchup was an entertaining one. The Lakers won by a score of 122-114 and Williamson put on a show. He had a career-high 35 points and grabbed seven boards. James had a triple-double with 34 points, 13 assists, and 12 rebounds. It was a duel, but the king came up on top. Williamson was balling the whole game and looked like a veteran out there. A playoff series with the two players going head-to-head would be a great storyline for the NBA. Guys like Ball, Josh Hart, and Ingram may still have a bitter taste in their mouths after being traded. This would be a great first-round matchup, but it seems far fetched with the Pelicans drop off.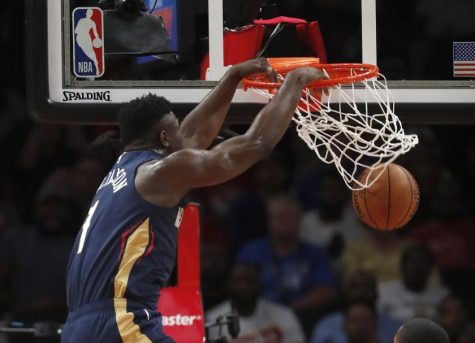 Morant should have a slight edge over Williamson because of the bigger sample size. Morant has been putting on a show all year and is looking like he might make his playoff debut. The race is still close because of how quickly Williamson has evolved into a good NBA player. There is still plenty of basketball left to play, and if the Pelicans somehow sneak into the last playoff spot, the Rookie of the Year race will be very close.
My prediction is that the Grizzlies will be the eighth seed and Morant will win rookie of the year. He has expressed that he does not care about winning the award. He wants a playoff spot and a championship under his belt. Both Williamson and Morant will be great players for a long time, and the NBA is lucky to have such talented young athletes.
Leave a Comment
About the Contributor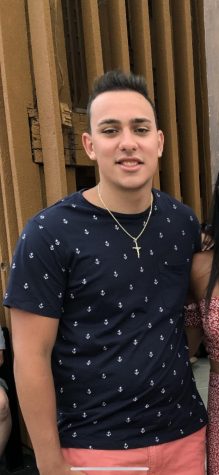 Michael Panteleo, Impact Staff
Michael Panteleo is a senior and studies journalism at Mercy College. He enjoys writing, watching, and playing football and basketball. He is a member...