NFL Off-Season Reactions
The NFL has certainly been busy as of late, and trade acquisitions have been booming. The two biggest names traded so far has been Deandre Hopkins and David Johnson. Deandre Hopkins and a fourth round pick will be sent to the Cardinals in exchange for David Johnson and a second round pick. The Texans will also get a fourth round pick next year.
The Cardinals just committed a robbery and need to be arrested without bail. Deandre Hopkins is a top three wide receiver and that is not up for debate. He has 8,602 career yards and 54 touchdowns in his career. The guy does not drop the football and is explosive in the open field. Each year him and Deshaun Watson have torn it up on the football field. The Texans got David Johnson, who at one point was a very good football player but has had his ups and downs.
Last year was just ugly for David Johnson. He had two touchdowns all year last year and had 345 yards on the ground. He was just terrible! Kenyan Drake outperformed him in a small sample size and proved he was the team's best running back. David Johnson could bounce back but it is not clear that he is still a top back in the NFL. The draft picks are nice, but when you have a franchise player like Deandre Hopkins you keep him.
Arizona now has Kenyan Drake, Deandre Hopkins, and Larry Fitzgerald. Kyler Murray will have a lot of weapons this season and should put on a show for the Cardinals. As for the Texans, their in trouble.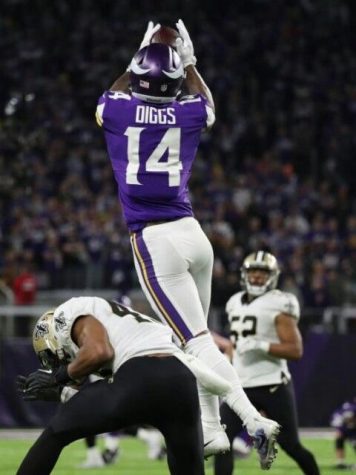 Stefon Diggs has recently been acquired by the Bills. The Bills gave up a lot to get the stud wide out, but the move should pay off. The Bills traded a first round pick, a fifth round pick, a sixth round pick, and a 2021 fourth round pick in exchange for Diggs and a 2020 seventh round pick. The Vikings stocked up on their draft picks and still have star wide receiver Adam Thielen. The Bills were in desperate need of a weapon on the edge to pair with young quarterback Josh Allen, and Diggs is the perfect guy to do so. Diggs has 30 career touchdowns and 4.623 yards. He is a dynamic player and will make a positive impact right away on the field.
One of the more shocking moves of this NFL off-season is Tom Brady leaving the Patriots. Tom Brady is set to sign a $30 million dollar contract with the Buccaneers. This is a great move for the Buccaneers. They were in need of consistent quarterback play and consistency is Brady's middle name. Brady now has Chris Godwin and Mike Evans at his disposal. If the Buccaneers can figure it out defensively, they will be a tough team to beat. With Brady gone, my Jets will be crowned division winners next year.
Besides Brady, some old veterans have signed to new teams. Phillip Rivers has signed a one year deal with the colts worth about $25 million dollars. His time with the Chargers seemed to be coming to an end with the disappointing season they put together. The Colts can use a veteran like Rivers and we will see if he has anything left in the tank.
The ageless wonder Jason Witten has signed a one year deal with the Raiders. He showed last season that he is still an effective blocker and catch some key passes. Every season this guy gives it all he has and that will continue next year for the Raiders.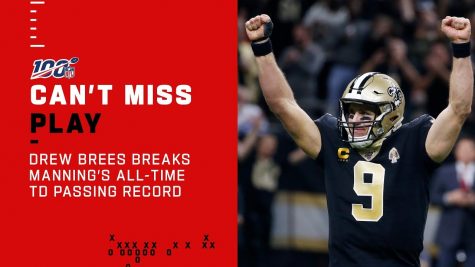 Did I say ageless wonder? This also applies to Super Bowl champion Drew Brees who has signed a two year $50 million dollar contract extension. He has broken nearly every record in the book and continues to be effective with Sean Payton by his side. Brees was injured for a portion of last season but still put together an impressive effort throwing 27 touchdown passes.
The NFL off-season is just getting started and many players will join some new football teams. A couple players that might be moved in the future include Cam Newton, Andy Dalton, and possibly even Odell Beckam Jr. Hopefully the NFL will not be delayed due to the coronaviurs (COVID-19) and we get to see some good football games right on schedule.
Leave a Comment
About the Contributor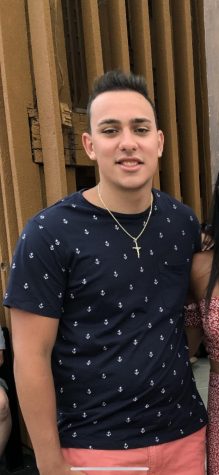 Michael Panteleo, Impact Staff
Michael Panteleo is a senior and studies journalism at Mercy College. He enjoys writing, watching, and playing football and basketball. He is a member...