How Many Students Actually Attend College By Choice?
Today's generation of students feel the pressure now more than the generations before them to attend college. Back in the day, a high school diploma would get a person a decent paying job, but that is no longer the case in today's society. Today, society puts pressure on students to look past their high school education and encourages them to get a college education. Most of the high paying jobs are reserved for college graduates. I was able to get three different perspectives about college.
Tahmia Sims, a freshman at Southern Connecticut State University who is majoring in sociology/criminology.
She is a bright young female who said, "I always knew that I would go to college but I didn't know what for."
She didn't feel as though society pressured her into going to college.
"In my opinion it's my only option to becoming successful," she said.
She enjoyed that college allowed her to pick what she wanted to study but doesn't like dorming. She feels that if she was a commuter it would be less of a distraction to get her work done.
"If I didn't go to college I don't know where id be, that's why I'm here," she expressed.
Ashley Johnson, who is a senior at Pace University in Pleasantville, New York. She is a communications major and marketing minor. This is her fifth year attending Pace University and she graduates this coming Spring. Going to college wasn't always part of her plan.
I asked her, "What would you be doing if you didn't chose college as your path?"
"I would attend beauty school or do something in the cosmetology field," she replied. "My parents forced me to go to college."
She actually seems very content where she is at right now. Ashley is on her way to graduating college and finding a career in her field. She also has beauty and cosmetology to fall on as a back up plan. She enjoyed college because she got to meet new people and make connections.
On the downside she feels, " My classes taught me nothing."
Lastly I spoke to a Mercy college graduate, Suly Coxx. Suly informed me that she has found a career the following year she graduated from Mercy. She even found a job backed by her degree. Most people aren't afforded that luxury right after graduation. She went to Mercy as a history and secondary special education major. Suly even went on to receive her masters degree at Mercy.
"College has always been part of the plan and I didn't feel pressured by society or my family to attend," she said. "I loved meeting new people and getting a feel for the diversity and all cultures that were at this school."
She enjoyed her time at Mercy but just hated how much money she had to spend to attend.
Even though colleges blow up your email with ads on why you should attend their school, most people attend college by their own choice. A lot of people believe college will put you on the right track to becoming successful. Tahmia and Suly always wanted to go to college and have been successful while doing so. Ashley didn't always plan on going to college but is on her way to success by doing so. College helps us get those high paying jobs we need to raise a family and pay our bills.
Leave a Comment
About the Contributor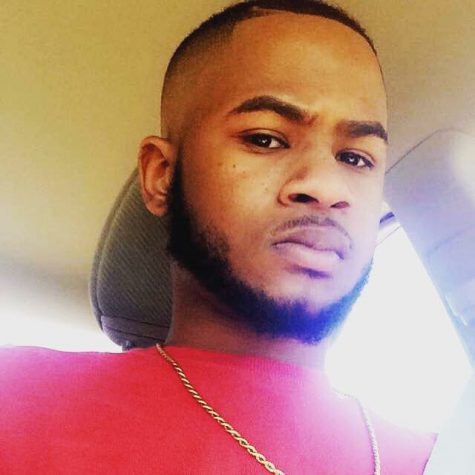 Waheed Burns, Staff Reporter
Waheed is a 21 year old senior from New York who studies at Mercy College. He's majoring in journalism and broadcasting. One day he aspires to become a...