A Bright Future Is On Display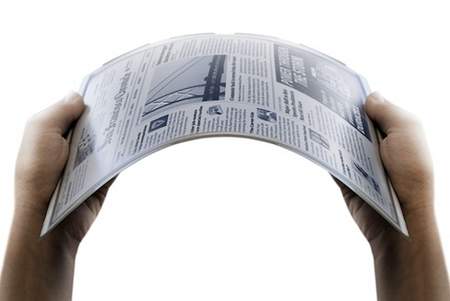 Have you ever dropped your phone and held your breath to see if your delicate screen survived the fall? Iphone customers definitely have had problems with battle wounds on their screens in the form of spider web-like cracks. Don't fret though; there may be hope on the horizon for every clumsy person and butterfingers out there. Developers are working on creating indestructible screens. Companies are hoping to develop the next big display technology that will render glass screens obsolete using unconventional materials like metallic foils and plastics. These new displays will be flexible, thin and lightweight and companies like Samsung and LG are currently the forerunners in the race to create innovative displays. Other companies such as Sony are taking notice and trying to get in on the action by debuting 2.5 inch flexible displays in May of 2012. The companies hope the technology will reach the masses in various forms such as smart phones, televisions and tablets as early as 2013.
Indestructible?
Samsung is working on developing an LCD screen that can withstand being hit with a hammer. Samsung's version is going to be sold under the name Youm and patents have already been issued with the U.S. patent office. The screens will be advertised as "thinner, lighter and unbreakable" and should hit the market in 2013.
Total Transparency
Samsung has also made huge developments in their transparent screens that allow for users to have a holographic viewing experience. The transparent displays can be added to laptops, doors, windows or any other glass area.
 E-Books On E-Paper
LG is working on a technology to make electronic paper which will mimic newspapers. LG's technology is based on Gate in Panel technology similar to the technology of LCD televisions. The electronic paper will have an XGA resolution and will be .7mm thin with a feather weight of 14g. LG is hoping that their new technology will take the e-book market to the next level.
Flatter Screens
Although LG's e-paper technology is far from being finished they are making strides with another type of display that will make your flat screen far less impressive. LG is working on an OLED-TV that is thinner than a pen with HD display so realistic you won't even believe you're looking at a television. Besides sheer sexiness the TV also boasts more realistic color depiction and consistency. The main difference with LG's design is that they have completely elimated the bezel around the TV giving you a seemless viewing experience.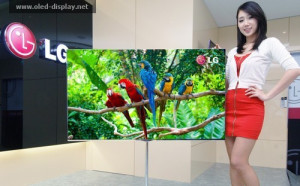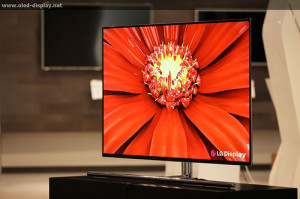 Worth the Hype?  Samsung VS LG
Samsung is doing everything on a smaller scale as opposed to LG which may be an advantage. The company is looking to put their screen in smart phones and other preexisting devices. They are testing the waters and being careful not to oversell their product.  Their products are innovative and also practical with many people being able to see the applications of such technology in their own lives.
In my opinion LG is rushing to create a product that will underwhelm the market by making promises they can't keep. The flexibility of their E- paper is already being called into question and there are still many major questions left unanswered such, as the storage capabilities, processor and input devices. The products are already being mass produced without the consumer being notified of important facts like Wi-Fi capabilities and price point. The idea and the technology is amazing but with the limited amount of information given it seems very impractical. Without a proper processor the render speeds will be slow and the input will be clumsy and unresponsive.  Who's going to fumble with a piece of electronic paper when they have a smart phone at their fingertips? In this age we all want fluidity and smoothness with great performance and I'm not convinced LG can deliver.
View Comments (3)
About the Contributor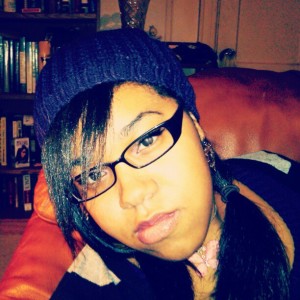 Sasha Majette, Senior Editor
Sasha Majette is a senior studying health science. She is a self proclaimed technology enthusiast and her hobbies include video games, digital art and...