Lets Get Ready To Rumble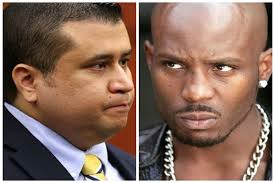 The media has been going crazy these past few weeks with news speculating about George Zimmerman's supposed scheduled boxing match between him and troubled rapper DMX. The story first broke wind, when owner of Celebrity Boxing Damon Feldman announced that George Zimmerman and Earl Simmons, better known as DMX, were scheduled to fight in a boxing match March 1, 2014, which would have been the 19th birthday of Trayvon Martin, who was killed in 2012 by Zimmerman.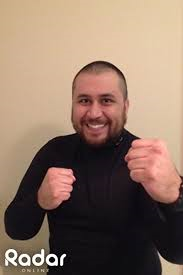 The media first broke the story stating that Feldman had put together the celebrity boxing fight with Zimmerman as a fighter. The first of all celebrities to personally place themself as a fighter was no other than Compton rapper The Game. He announced through his twitter in detail of ways he wanted to physically harm Zimmerman causing owner Damon Feldman to drop the game as a fighter. Feldman shortly stated that DMX would be fighting against George Zimmerman causing all media chaos.
News has speculated that the fight was promoted to "bring in money" and publicity for Damon Feldman. However, after receiving more than enough criticism from civil rights leader Rev. Al Sharpton; Feldman quickly canceled the match stating via twitter "there's more to life than money". As for Zimmerman he has yet to comment on the since canceled match.