What Are you Most Thankful For?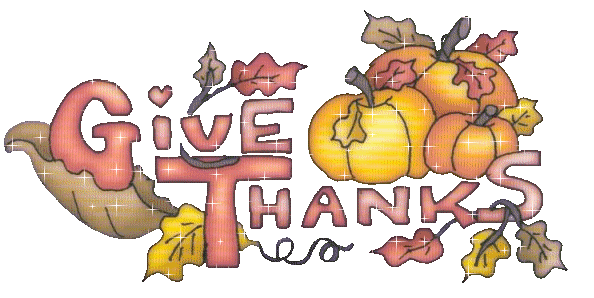 This past thanksgiving I was granted the opportunity to travel to New Jersey and enjoy the mini vacation with my family. Every year we all meet at my cousin's house and each brings a selected dish our family desires. Each family member spends countless hours' preparing and prepping their selected dish for Thanksgiving, some do it for the family routine while others including myself do it for competition. This tradition started in my family generations ago when my great grandmother first announced that she would no longer cook a full thanksgiving meal and that everyone should contribute to our family feast.
My cousin Shalinda whose house we would join at usually would prepare the fried turkeys and candy yams. My cousin Keisha and my Aunt Debra would both prepare their favorite baked macaroni and cheese, my mother and I would each bake a Cornish hen with our special secret ingredients. My cousins Geo and Jasmine always bring their tasty turkey broth stuffing that the family craves so much. My cousin Paige and her boyfriend Lamar always arrive with pans of their popular lasagna. We each try to make at least two batches of our dishes, being that our family is so huge.
Our Thanksgiving festivals usually start the morning of Thanksgiving with everyone gathering in front of Shalinda's house engaging into conversations that are long overdue. The children running and playing in the front yard as their parents help each other gather their food and belongings out of the cars. We'd all join in the kitchen where we'd each go through each other's dishes oohing and ahhing at the delicious foods we were preparing to eat. All the women would fill the kitchen helping Shalinda organize the bottles of wine and liquor as she began to prepare her tasty dessert of Oreo crumb balls with walnut shavings. We each would take turns chopping the walnuts into shaving until our hands were tired. We'd sit in mini circles discussing and catching each other up on our current events. We'd share laughs, stories, issues and sometimes even cry. The older women would normally surround themselves by my grandmothers and help them cut the greens and mashed the potatoes. They would share stories on how the generations have changed and how the world has changed today. My grandmother would be in charge of pouring the wine so that the young adults were intoxicated by thanksgiving dinner.
Our thanksgiving table will range of every red, white wine and an occasional bottle or two of champagne. My younger cousins would supply the stronger alcohol which included rum, Ciroc, Vodka and a host of others. We'd leave the wine to the other adults, and watch them prepare the desserts, reminder of the food and play cards. Card playing in my family was a major credited talent; the newbies would crowd around the living room table and watch the older folks showcase their skills. We'd watch and silence hoping not to show anyone's tale and smile when the person we were shadowing had a "good hand" of cards. I always stand behind my Aunt Debra; the family praises her on being an amazing card player and she considers me to be her lucky rabbit's foot. Whatever my Aunt Debra wins in card playing, she always gives me a percentage making card watching that more fun.
As the night would grow closer we would began decorating the table with all of the dishes my relatives created. We'd center the table with the fried turkeys and the occasional ham, followed by the Cornish hens and lasagna. We'd surround the reminder of the table with rice and beans, candy yams, potato salad, the tasty turkey broth stuffing, devil's eggs, baked macaroni and cheese, the broths of the meats and of course salad. After the table is fully covered with all of our favorite foods we'd began rounding up the family. The men would be either in my cousin's husband's "man cave" or in the living room watching sports. The children would be found running upstairs and playing with each other toys while the woman could be found preparing the living room tables.
Thanksgiving evening consisted of us praying over our soon to be meal as each person says what it is that they are thankful for. Normally we allow our elders to say what it is that they are thankful for followed by the mothers and fathers. I always valued this time of thanksgiving, this generation is normally too into social networks to appreciate the meaning of Thanksgiving and what someone is truly thankful for. I am fascinated by my family's history and culture and getting the opportunity to view and experience that every thanksgiving is what I am truly thankful for.