The Art of Camping
Camping is an activity that everyone wants to do it but not everyone knows what it means. It's supposed to be a time where you reconnect with nature with your inner self.
However, much of the time, people go camping without leaving behind the amenities.
On the surface, it may seem simple. You take your clothes, some food, a tent, and yourself out for the excitement for the new adventures.
When you know a little more about the experience, you take it too seriously and bring more of what you need, which can cause one to spend hundreds of dollars.
Camping can be fantastic, but you need organization and knowledge for it to work out. For example; if you want a great camping area, with many outdoor activities for big families, book a spot three to four months in advance.
If you are going with kids, look for places with showers or restrooms close by; many of them don't have those facilities close to each camping spot.
If you need electricity, few places offer it and if they do, sometimes you will have to pay extra.
Pets typically not allowed, or sometimes, specific breeds are banned. Some also have rules about RVs, while others don't care.
If you are traveling with family and kids, create a big list with everything necessary for kids, depending on their age.
I believe that camping is a wonderful experience for kids, but it could be frustrating.
Two years ago, my family and my husband's family went camping. My in-laws had a little of experience because they used to go camping in Ecuador with some friends.
My husband and I researched what were the most necessary items for us to bring. We divided the list, and everyone bought what we needed.
We started our adventure, and we drove four hours upstate to get to Catskills, NY. Ten minutes before the end point, we lost the signal in our phones.
When we got there, they gave us a tour of the area and showed us our spots. They also gave as a "hiking map".
They told us at night black bears used to come and look for food, so to prevent any accidents, keep everything seal and if possible, inside the cars. We set up our tents and organized our food.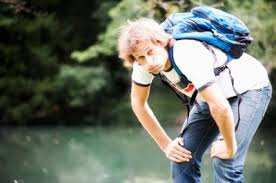 After we were ready, we head to a "short walk". We were following the map they gave us, however, on the map, it never explained how long it would take us to get out of the trail.
Since we were supposed to walk and "appreciate" nature, we left all of our cellphones at the camping place. It was August, and temperatures were around 80 degrees.
After walking for thirty minutes, we were already exhausted; the pain was never-ending. We walked for one hour and nothing. Sunset was approaching, and we were drenched in sweat.
My youngest daughter fell asleep, and we were taking turns to carry her. After almost two hours of walking under the hot weather, we gave up. We were scared and lost. Hiking signs were wrong, and we could not find an exit. We went back and cut time by exiting on a high way trail.
My husband ran back to the camping place before the sunset. We were supposed to wait for him on the side of the highway but since many cars were driving around, they have called the police.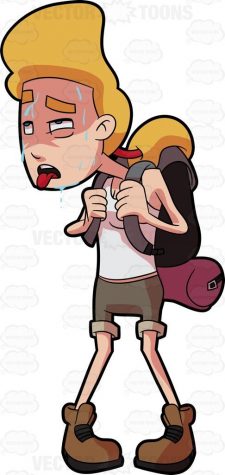 Police came to ask what happened with us and they offered to take one person back to the camping area where our cars were.
We told them we were just waiting for my husband, who went running to get the car. He took my father-in-law and went to look for my husband.
We stayed by the side of the road waiting for our "heroes"…….
Leave a Comment
About the Contributor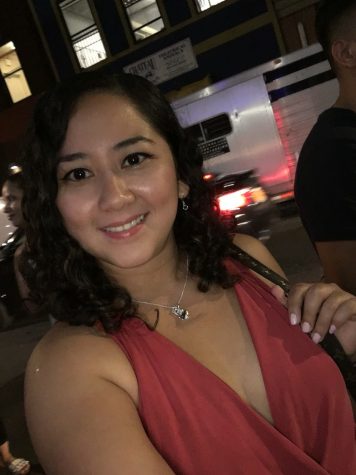 Adriana Saad-Vinza, Impact Staff
Adriana Saad is from Ecuador. Her grandmother brought her over when she was 15 years-old for a better future. She jokes that her plan did not go as she...