The Art of Camping: Part Two
Sometimes, plans don't go the way you anticipated them to go.
As we were waiting for our "heroes" other police came but we explained to them that someone was already helping us.
After 15 minutes, my husband finally came with the car and the first police came behind him with my father-in-law.
It exhausted us. The only thing we wanted to do was to rest by this point. However, we were starving too. While I was showering my daughters after a long day, the in-laws were making dinner.
This was way more difficult then you may initially anticipate. When you have a Hispanic family, they want to cook always like you are at home, wherever they are.
They were making rice, beans, boiled eggs, such a buffet. It was good, but I will not lie, it was a lot of work. Afterward, we got the chocolate, marshmallows, and crackers ready. Oh yes! We were about to make s'mores! As a chocolate lover, this was my favorite part.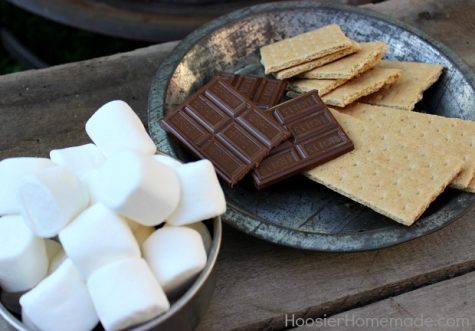 While we were enjoying dinner and the dessert, we were talking about the crazy day we had; we were sure nothing could go wrong after that adventure. But everyone was exhausted, and we went to sleep at 9 pm.
Since it was our first time camping, we didn't put the tent in a smooth spot, and we were feeling rocks when we were laying down. It was so uncomfortable; I wanted to sleep, but I couldn't.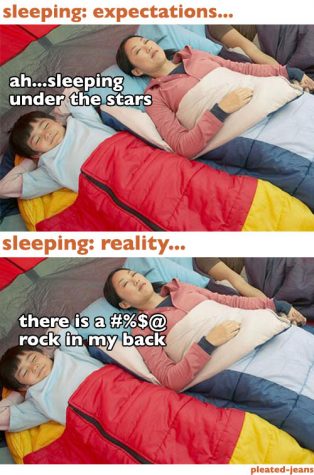 After an hour, a storm came to visit us.
It was not a regular rain. I was pouring, with giant and loud flashes of lightning. My older daughter woke up, and she was so scared. She said she wanted to go back home. We explained to her we would go back the next day; she wasn't the only one thinking about it. The storm was so strong, that some campers took their families, and ran away from the place because their tents were not good enough or their spots were flooded.
My in-laws didn't have a good time either. They didn't know that their tent had holes. When the storm started, they were sleeping but then they felt water inside after a couple of minutes. They didn't ask us for space in our tent because they didn't want to bother us.
Next day, it was like going back in the past. They hung all their belongings along with their camping spot, waiting for the sun to dry them.
It was like destiny wanted us to hate camping forever. But we stayed there the next day. We rented some boats and canoes, we spent the rest of the day in the lake.
It was so hot, and we did not know that we had chosen the weekend with a heat wave. That's why my younger daughter had eczema in her whole body because of the hot weather.
We enjoyed the lake until sunset. After that, we started our trip back home. It was a nice experience and adventure; we learned a lot. I have to say, waking up in the morning with the smell of fresh air was amazing.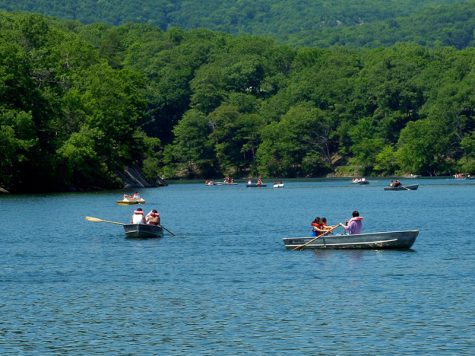 We went back the following year, and it was quite an adventure. However, this time it was colder than last time. We had to be with our sweaters the whole time. We could not enjoy the lake as much as last time. We took our dog this time, and she was happy to be in nature.
We did some fishing, cooked again, and made more s'mores. Since we had knowledge of some rules and the area from the last time, everything was much easier.
Camping is not for everybody but if you try it, I don't think you would regret it. You can learn a lot, depending on what you go through when you get there.
I will go back, I have the experience and I know it's difficult, but it is pleasant to be surrounded by nature.
Leave a Comment
About the Contributor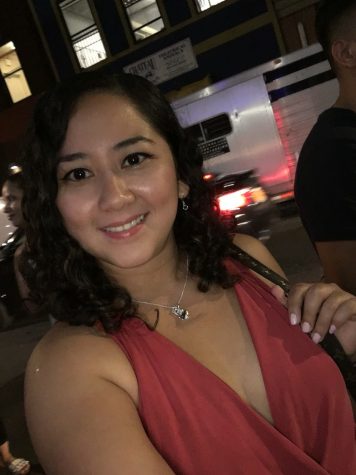 Adriana Saad-Vinza, Impact Staff
Adriana Saad is from Ecuador. Her grandmother brought her over when she was 15 years-old for a better future. She jokes that her plan did not go as she...