The Videos that would Not Show Up on My Page. "We are Young" Song by the Group FUN.
The First video is of an excellent  acoustic version featuring a singer that I never heard of before named Janelle Monae who really does add an unique sound to the song with her lovely tone quality – best dute without the two other band members. The Second video of the song 'We Are Young" is a excellent live taping from iHeartRadio. The Third video is of a Live Performance from the band "Fun" on The Conan O'Brien Late Night Show. The Forth video is of the band "Fun" Live on an episode of David Letterman. The Fifth video is of the band "Fun" Live on The Graham Norton Show. The Sixth video is of  a Live Acoustic Version at Indiana University. The Seventh and last video is of the Official Music Video for the song "We Are Young."  All these videos show different versions of the same song but please watch and enjoy each one because they are all unique.
Leave a Comment
About the Contributor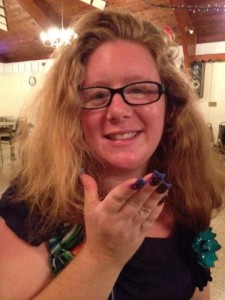 Kelly Sisco, Impact Staff
I am a Junior transfer student and my major is Public Relations. My love for writing started when I was only 7 years old and would read my stories and...