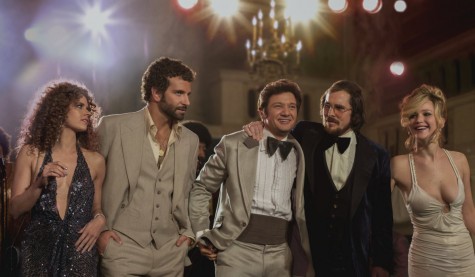 Rashaan Pace, Impact Staff

April 9, 2015

Filed under True Story
While many argue that Film Noir is a mode of film that blossomed in the 40's and 50's, then died out, just as the 80's murdered disco, others may contend that Film Noir is a genre and/ or a style. That being said if indeed Film Noir is a style and genre, it  reserves the ability to transcend...
Staff Profile
Tiffany Wilson
Staff Writer
Tiffany has always had a particular fascination with the media industry, especially the " behind the scenes" or brains of the project. She grew up admiring the singer on stage wishing she could be...
Read all stories written by Tiffany Wilson
Chloe Digianni
Impact Staff
Chloe is a senior TV/Radio Production major at Mercy College and is the main videographer. Her talents range from shooting footage in the studio to chasing protesters in Washington D.C with her trusty...
Read all stories written by Chloe Digianni
Karen Polanco
Impact Staff
Karen is dull and boring and that is why she can't write a bio. She lives in Connecticut. Or something. She edits videos fairly well. Rumor is she loves donuts. She can be reached at...
Read all stories written by Karen Polanco
Mark McCarthy
Impact Staff
Mark is a A 22 year old senior English major from Scarsdale. He enjoys video games, comics, movies and occasionally T.V. shows. He wants to become a writer, but has no real specific desire when it...
Read all stories written by Mark McCarthy
Michael Perrota
Adviser
Prof. Michael Perrota began teaching at Mercy College in 2005. Previously, he was a full-time reporter for North Jersey Media Group in the sports and news sections. After he began teaching, he worked in...
Read all stories written by Michael Perrota
Tanisha Esprit
Impact Staff
Tanisha Esprit, also known as Tan Tan or T, is majoring in journalism at Mercy College. She is from the breathtaking island of St.Thomas, USVI. She enjoys the view of pages turning and the pen gliding...