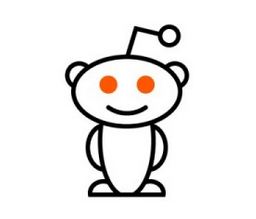 Sasha Majette, Senior Editor

September 19, 2013

Filed under From Wired To Weird
You can always find some reporter out there spouting that it's amazing what social media can do, from solving crimes to raising money for charitable causes.Social media is just a digital rally of people from all over the world and one of the most effective ones out there is Reddit. Reddit is the ...
Michael Dunnings
Former Associate Editor
Michael Dunnings, otherwise known by the Hungarian equivalent "Miska", is a native of Dobbs Ferry and a senior studying Journalism at Mercy College. Michael can either be found wasting countless hours...
Read all stories written by Michael Dunnings
Michael Panteleo
Impact Staff
Michael Panteleo is a media studies major at Mercy College. He enjoys writing, watching, and playing football and basketball. He is a member of the Collegiate Scholars program at Mercy College and is...
Read all stories written by Michael Panteleo
Daniel Lederer
Impact Staff
Daniel Lederer is a senior finishing his final semester on campus as a media studies student. Dan is an avid fan of movies and television, particularly superheroes, animation and Netflix. He also has good...
Read all stories written by Daniel Lederer
Jared Naut
Impact Staff
Jared Naut is a junior majoring in journalism hailing from the town of Parlin, New Jersey. When Jared is not writing, you can catch him listening to his favorite acapella group, Pentatonix, or binge-watching...
Read all stories written by Jared Naut
Nicole Acosta
Managing Editor
Nicole is from The Bronx and is a journalism major at Mercy College. Her hobbies include discovering new places to eat on a budget, photography, listening to every current album you could think of, and...
Read all stories written by Nicole Acosta
Stephen Lyons
Former Associate Editor
Stephen Lyons is mostly found on chairs and couches in front of a Television. When he isn't wasting his life with Xbox games or TV series, he likes to write and take long walks on the beach. His goal is...
Read all stories written by Stephen Lyons
Steven Keehner
Associate Editor
Steven Keehner is a media studies major with an unhealthy addiction to coffee and the British band, Oasis. Hailing from the mediocre town of Oyster Bay, New York, he was the Editor-in-Chief of his high...
Read all stories written by Steven Keehner
Adriana Saad-Vinza
Impact Staff
Adriana Saad is from Ecuador. Her grandmother brought her over when she was 15 years-old for a better future. She jokes that her plan did not go as she wished because she became pregnant two years later....