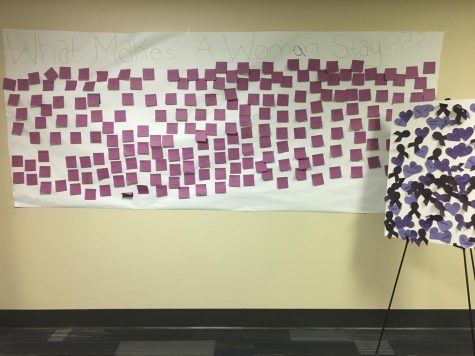 Matt Reich, Staff Writer

November 22, 2017
Shakim Williams was passionate about sports from a young age. One of the hallmarks for any young athlete was practices late at night. He remembers sitting in the backseat waiting to go when his parents started arguing.  His dad did not want anyone going anywhere that night. He wanted to him to stay...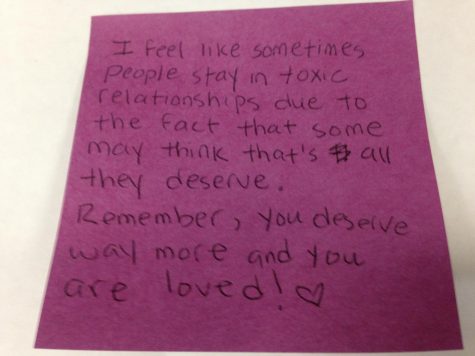 Andrea Loaiza, Staff Writer

November 6, 2017
A large poster board towers above students hurrying through the busy passageway beside the cafeteria. Dozens of colorful Post-It notes adorn the once white board displaying thoughtful messages of hope, solidarity and understanding. October is Domestic Violence Awareness month, and students at Mercy...