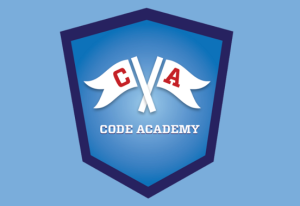 Sasha Majette, Online Editor

March 20, 2013

Filed under From Wired To Weird
Code Academy is a website that offers free lessons in basic computer code. When the vast majority of people hear about computer coding, they automatically get intimidated by it. They get terrifying flashes of black screens with neon green glowing lines of "1001011".  Although series of 0's and...
Tags: binary code, code academy, coding, computer science, computers, html, javascript, learn, math 120, skills, tutorials
Michael Perrota
Adviser
Prof. Michael Perrota began teaching at Mercy College in 2005. Previously, he was a full-time reporter for North Jersey Media Group in the sports and news sections. After he began teaching, he worked in...
Read all stories written by Michael Perrota
PJ Gueye
Impact Staff
Pj Gueye ( Pj Da Prodigy) is a senior Tv/ Radio Production major and minor in Music Industry and technology at Mercy College.In the summer of 2016, Pj founded the Band P.L.U.G. P.L.U.G stands...
Read all stories written by PJ Gueye
Stephen Lyons
Former Associate Editor
Stephen Lyons is mostly found on chairs and couches in front of a Television. When he isn't wasting his life with Xbox games or TV series, he likes to write and take long walks on the beach. His goal is...
Read all stories written by Stephen Lyons
Jess Brandt
Sports Editor
Jess Brandt is a Media Studies major specializing in Journalism. She is from the wholesome town of Folsom located in beautiful Northern California. She is a member of the Mercy College Women's soccer team...
Read all stories written by Jess Brandt
Andrea Loaiza
Staff Writer
The name is Loaiza, Andrea Loaiza. She is currently a junior in Mercy College on her way to getting her bachelors in Media and Journalism. She was the managing editor for her high school newspaper...
Read all stories written by Andrea Loaiza
Ellis Joshua
Impact Staff
Ellis is a junior Media Studies major who is looking to become either a sports writer or sports broadcaster after he graduates. He believes writing for the Impact will help him achieve his goals and give...
Read all stories written by Ellis Joshua
Daniel Johnston
Impact Staff
Daniel Johnston grew up in Oceanside, New York, and is a senior at Mercy College studying journalism. Daniel is an avid movie watcher and sports fan, even though all of his teams are always terrible. In...