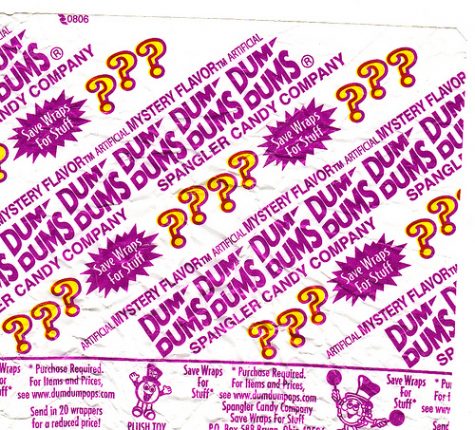 Mark McCarthy, Staff Writer

February 19, 2018
I, Mark Andrew McCarthy, Staff Writer for the Impact News and only person on earth with a brain, hereby cast my endorsement for dulce de leche (creamy caramel) as a returning flavor to the Dum Dum lollipop brand. I also condemn pink lemonade, the flavor currently winning the voting gauntlet, on the...
Francesca Simone
Editor
Three jobs, five college courses, a huge family, a binge-watching addiction, a deep-rooted passion for Halloween, a never-ending hunger for literally every edible thing in sight (bottomless pit, for sure),...
Dan Rebain
Impact Staff
Dan is a VERY TALL person, a sports enthusiast that can't stop talking about FOOTBALL, HOCKEY, BASKETBALL, SOCCER, and MMA. Also, he's making jokes on anything 24/7. He is a junior Media Studies major...
Estefania Salinas
Impact Staff
Estefania Salinas is a senior majoring in Media Studies: Radio & TV Production with a secondary concentration in Journalism. She is a passionate news reporter. She loves to get out in the field interviewing...
Alex Wendling
A die-hard sports fan who is eager to learn more about the sports media industry. His dream is to one day work for a big sports news outlet. He is a die-hard Jets fan and on a fall afternoon, one can find...
Jillian Simmons
Impact Staff
Jillian Simmons is a junior studying Television and Radio Broadcasting, with a secondary concentration in journalism. She has a passion for video editing and writing, and after graduating hopes to get...
Noelle Ramirez
Julianna Ilise
Julianna Ilise is a 21 year-old. She grew up in Monroe, New York with her mother, father, sister, step-father and step-brother. She is currently attending Mercy college studying Radio and television production....
Michael Panteleo
Impact Staff
Michael Panteleo is a senior and studies journalism at Mercy College. He enjoys writing, watching, and playing football and basketball. He is a member of the Collegiate Scholars program at Mercy College...
Jack Seda-Schreiber
Impact Staff
Jack Seda-Schreiber is the entertainment editor for The Impact News. Born in New Jersey, Jack has an almost encyclopedic knowledge of music and a wide and diverse range of musical tastes. Jack not...
Andrew Kim
Andrew Kim is a junior majoring in Journalism. Transferring and switching majors a few years ago was a big risk but it has been well worth it so far. Andrew is from Glen Rock and loves writing about his...