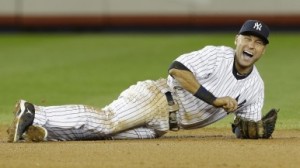 Chayim Tauber, Sports Editor

October 16, 2012
1996 was the year I first started following  baseball and the New York Yankees religiously. I felt a kinship with another Yankee rookie that year, a 22 year old shortstop named Derek Jeter. Jeter wasn't the expressive warrior that Paul O'Neil was, didn't hit big home runs like Tino Martinez, and...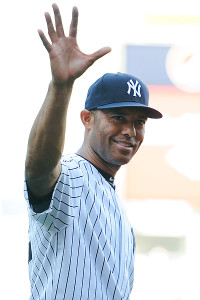 Chayim Tauber, Sports Editor

May 4, 2012
Yesterday I found out that Santa wasn't real, that the tooth fairy was a fraud, and that the Easter Bunny was invented. I discovered that Superman actually does have a weakness. I saw my father, indestructible, cry for the first time. There have been many bad moments for Yankee fans: T...