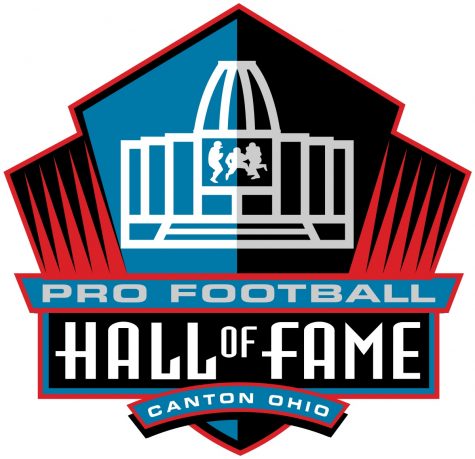 Brian Pineiro, Impact Staff

February 8, 2019

Filed under Brian's Banter
After capturing Super Bowl LIII MVP honors, Julian Edelman's career now beckons the question; Does he belong in the Hall of Fame?
February 5, 2012

Filed under Apple Of Knowledge
Full Super Bowl Preview and breakdown. Giants keys to the game and key matchups all here...
Hope Androsko
Social Media Editor
Hope Androsko is a senior who is majoring in English at Mercy College. Hope's goal is to become a journalist, editor, and English professor. She was born and raised in a small town in northern Westchester....
Read all stories written by Hope Androsko
Daniel Lederer
Impact Staff
Daniel Lederer is a senior finishing his final semester on campus as a media studies student. Dan is an avid fan of movies and television, particularly superheroes, animation and Netflix. He also has good...
Read all stories written by Daniel Lederer
Chevaughn Hurst
Impact Staff
Chevaughn Hurst is a junior majoring in media studies with a concentration in journalism. He grew up in Jamaica and migrated to the United States at the age of 6 years old. His friends and family call...
Read all stories written by Chevaughn Hurst
PJ Gueye
Impact Staff
Pj Gueye ( Pj Da Prodigy) is a senior Tv/ Radio Production major and minor in Music Industry and technology at Mercy College.In the summer of 2016, Pj founded the Band P.L.U.G. P.L.U.G stands...
Read all stories written by PJ Gueye
Michael Perrota
Adviser
Prof. Michael Perrota began teaching at Mercy College in 2005. Previously, he was a full-time reporter for North Jersey Media Group in the sports and news sections. After he began teaching, he worked in...
Read all stories written by Michael Perrota
Jess Brandt
Sports Editor
Jess Brandt is a Media Studies major specializing in Journalism. She is from the wholesome town of Folsom located in beautiful Northern California. She is a member of the Mercy College Women's soccer team...
Read all stories written by Jess Brandt
Andrea Loaiza
Staff Writer
The name is Loaiza, Andrea Loaiza. She is currently a junior in Mercy College on her way to getting her bachelors in Media and Journalism. She was the managing editor for her high school newspaper...
Read all stories written by Andrea Loaiza
Daniel Johnston
Impact Staff
Daniel Johnston grew up in Oceanside, New York, and is a senior at Mercy College studying journalism. Daniel is an avid movie watcher and sports fan, even though all of his teams are always terrible. In...
Read all stories written by Daniel Johnston
Michael Panteleo
Impact Staff
Michael Panteleo is a media studies major at Mercy College. He enjoys writing, watching, and playing football and basketball. He is a member of the Collegiate Scholars program at Mercy College and is...
Read all stories written by Michael Panteleo
Steven Keehner
Associate Editor
Steven Keehner is a media studies major with an unhealthy addiction to coffee and the British band, Oasis. Hailing from the mediocre town of Oyster Bay, New York, he was the Editor-in-Chief of his high...