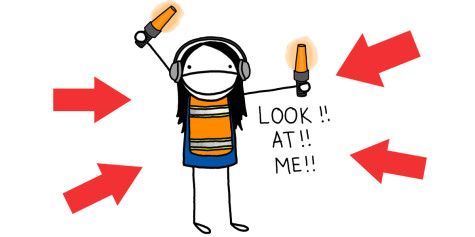 Samuel Neve, Opinions Editor

March 9, 2014

Filed under The Stiff Upper Lip
The power of social media has developed drastically over the last few years and it's gotten to a point that many advertisers, charities and individuals have started to run out of ways to grab peoples attention. Read More &raquo...
Staff Profile
Karen Polanco
Impact Staff
Karen is dull and boring and that is why she can't write a bio. She lives in Connecticut. Or something. She edits videos fairly well. Rumor is she loves donuts. She can be reached at...
Read all stories written by Karen Polanco
Matt Reich
Impact Staff
Matt Reich is a guy constantly on the go who can't let a minute go unused. Born in a city in Texas, raised in rural Connecticut, and now he's trying to make it in New York. An avid comedy fan who follows...
Read all stories written by Matt Reich
Olivia Meier
Impact Staff
Olivia Meier, most commonly referred to as Liv, is a journalism student at Mercy College. And while she loves New York, she is a true Jersey girl. If she's not writing with a latte in hand, you can find...
Read all stories written by Olivia Meier
Chelsea Martin
Staff Writer
Chelsea. Chelsea Renay. Chels. Che (Only if you're her best friend Sam!) Chelsea Martin is a New Haven, Conn. native and is studying Radio and Television production at Mercy College. In her spare time,...
Read all stories written by Chelsea Martin
Jack Henry Johnson
Staff Writer
He can be reached at JJohnson@theimpactnews.com
Read all stories written by Jack Henry Johnson
Michael Perrota
Adviser
Prof. Michael Perrota began teaching at Mercy College in 2005. Previously, he was a full-time reporter for North Jersey Media Group in the sports and news sections. After he began teaching, he worked in...