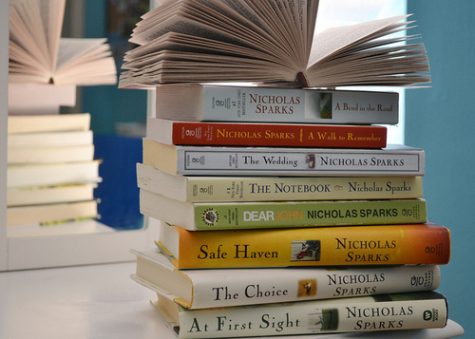 Kayla Simas, Managing Editor

February 13, 2017
Dear Mr. Sparks, In the fall of 1996, you wrote 'The Notebook.' At that point in history of our world, I was only a few months old, yet you were already shaping the way I would view love and the hardships that come with it. 20 years later, you're still the New York Times Best Selling Author. You know why...
Francesca Simone
Editor
Three jobs, five college courses, a huge family, a binge-watching addiction, a deep-rooted passion for Halloween, a never-ending hunger for literally every edible thing in sight (bottomless pit, for sure),...
Julianna Ilise
Julianna Ilise is a 21 year-old. She grew up in Monroe, New York with her mother, father, sister, step-father and step-brother. She is currently attending Mercy college studying Radio and television production....
Steven Keehner
Managing Editor
Steven Keehner is the Managing Editor of the greatest publication on the Hudson. Hailing from the mediocre Town of Oyster Bay, New York, he enjoys going to gigs, playing his guitar, and pizza. He...
Michael Perrota
Adviser
Prof. Michael Perrota began teaching at Mercy College in 2005. Previously, he was a full-time reporter for North Jersey Media Group in the sports and news sections. After he began teaching, he worked in...
Valerie Lopez
Associate Editor
Valerie Lopez is the Associate Editor of the greatest publication on the Hudson. From upstate New York, Val enjoys expressing herself through singing and dancing. Along with this, comes a love for music...
Michael Panteleo
Impact Staff
Michael Panteleo is a senior and studies journalism at Mercy College. He enjoys writing, watching, and playing football and basketball. He is a member of the Collegiate Scholars program at Mercy College...
Jack Seda-Schreiber
Impact Staff
Jack Seda-Schreiber is the entertainment editor for The Impact News. Born in New Jersey, Jack has an almost encyclopedic knowledge of music and a wide and diverse range of musical tastes. Jack not...
Ellis Joshua
Impact Staff
Ellis is a Senior Media Studies major who is looking to become either a sports writer or sports broadcaster after he graduates. He has a passion for writing and loves watching basketball, baseball and...
Alex Wendling
A die-hard sports fan who is eager to learn more about the sports media industry. His dream is to one day work for a big sports news outlet. He is a die-hard Jets fan and on a fall afternoon, one can find...
Jared Naut
Impact Staff
Jared Naut is a junior majoring in journalism hailing from the town of Parlin, New Jersey. When Jared is not writing, you can catch him listening to his favorite acapella group, Pentatonix, or binge-watching...