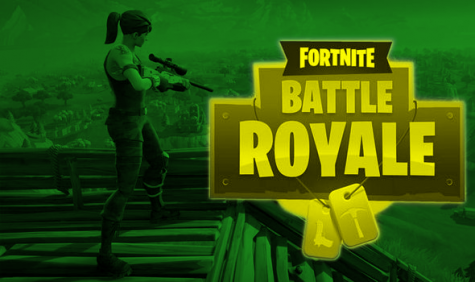 Steven Keehner, Impact Staff

January 27, 2018
With the gaming industry at a point where micro-transactions have taken over and companies are moving away from the players' voices, Fortnite: Battle Royale continues to be an outlier. So the question that needs to be asked is: how did we get here?
Tags: Analysis, Apple of Knowledge, Baseball, change, college life, commuters, Division II, Entertainment, feminism, Film Theory, fortnite, fun, gaming, love, marvel, mercy college, music, New York, video, Video Games
Maya Wiggins
Maya Wiggins is currently a senior at Mercy College studying Media Studies. I love writing whether it is a song or a poem. Writing is my safe haven. She writes a column titled The Loner Galaxy
Sedoney Henry
Sedoney (Sid-Don-Knee) Henry was born in Jamaica but grew up in New York with a lifelong love for poetry. She's been writing poetry for years, as it always came naturally to her. She's a junior in the...
Chevaughn Hurst
Impact Staff
Chevaughn Hurst is a senior majoring in media studies with a concentration in journalism. He grew up in Jamaica and migrated to the United States at the age of 6 years old. His friends and family call...
Valerie Lopez
Associate Editor
Valerie Lopez is the Associate Editor of the greatest publication on the Hudson. From upstate New York, Val enjoys expressing herself through singing and dancing. Along with this, comes a love for music...
Andrew Kim
Andrew Kim is a junior majoring in Journalism. Transferring and switching majors a few years ago was a big risk but it has been well worth it so far. Andrew is from Glen Rock and loves writing about his...
Steven Keehner
Managing Editor
Steven Keehner is the Managing Editor of the greatest publication on the Hudson. Hailing from the mediocre Town of Oyster Bay, New York, he enjoys going to gigs, playing his guitar, and pizza. He...
Dan Rebain
Impact Staff
Dan is a VERY TALL person, a sports enthusiast that can't stop talking about FOOTBALL, HOCKEY, BASKETBALL, SOCCER, and MMA. Also, he's making jokes on anything 24/7. He is a junior Media Studies major...
Michael Perrota
Adviser
Prof. Michael Perrota began teaching at Mercy College in 2005. Previously, he was a full-time reporter for North Jersey Media Group in the sports and news sections. After he began teaching, he worked in...
Ellis Joshua
Impact Staff
Ellis is a Senior Media Studies major who is looking to become either a sports writer or sports broadcaster after he graduates. He has a passion for writing and loves watching basketball, baseball and...
Amber Perez
Impact Staff
Amber Perez is a Journalist major here at Mercy College. She is currently residing at The Bronx, New York and enjoys listening to music and reading books about romance. Her current favorite writing...