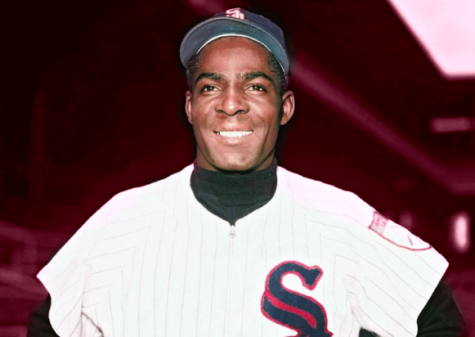 Steven Keehner, Impact Staff

December 11, 2017

Filed under Tales of an American Redhead
The Baseball Hall of Fame is an interesting place; on one hand, Cooperstown is supposed to honor the greatest to ever grace a baseball diamond, yet if you do something that is seen as "immoral" to the game, then it is impossible for writers to give said player a vote. It all comes to down to one's...
Mikayla Newham
Impact Staff
Mikayla Newham is a senior at Mercy College. She was born and raised in Redding, California, but came to Mercy to pursue her dream as a college softball player, as well as furthering her education....
Read all stories written by Mikayla Newham
Christina Galgano
Impact Staff
Read all stories written by Christina Galgano
Daniel Johnston
Impact Staff
Daniel Johnston grew up in Oceanside, New York, and is a senior at Mercy College studying journalism. Daniel is an avid movie watcher and sports fan, even though all of his teams are always terrible. In...
Read all stories written by Daniel Johnston
Steven Keehner
Associate Editor
Steven Keehner is a media studies major with an unhealthy addiction to coffee and the British band, Oasis. Hailing from the mediocre town of Oyster Bay, New York, he was the Editor-in-Chief of his high...
Read all stories written by Steven Keehner
Ellis Joshua
Impact Staff
Ellis is a junior Media Studies major who is looking to become either a sports writer or sports broadcaster after he graduates. He believes writing for the Impact will help him achieve his goals and give...
Read all stories written by Ellis Joshua
PJ Gueye
Impact Staff
Pj Gueye ( Pj Da Prodigy) is a senior Tv/ Radio Production major and minor in Music Industry and technology at Mercy College.In the summer of 2016, Pj founded the Band P.L.U.G. P.L.U.G stands...
Read all stories written by PJ Gueye
Adriana Saad-Vinza
Impact Staff
Adriana Saad is from Ecuador. Her grandmother brought her over when she was 15 years-old for a better future. She jokes that her plan did not go as she wished because she became pregnant two years later....
Read all stories written by Adriana Saad-Vinza
Hope Androsko
Social Media Editor
Hope Androsko is a senior who is majoring in English at Mercy College. Hope's goal is to become a journalist, editor, and English professor. She was born and raised in a small town in northern Westchester....
Read all stories written by Hope Androsko
Michael Perrota
Adviser
Prof. Michael Perrota began teaching at Mercy College in 2005. Previously, he was a full-time reporter for North Jersey Media Group in the sports and news sections. After he began teaching, he worked in...