Jadon Sancho Could Change Borussia Dortmund's Future Forever
Jadon Sancho, England's brightest up and coming superstar for Borussia Dortmund in the German Bundesliga, has been killing it again this season.
Sancho, who turned 20 just yesterday, has lit up the Bundesliga since joining Dortmund in 2017 from Manchester City for just a measly $8.5 million.
Now in just two and a half years, Sancho has put up 35 goals and 45 assists in Germany. Just on the 2019/20 season alone, he has put up 17 goals and 19 assists; astounding numbers for a player who spends most of his time on the wing. In that time, his value has also skyrocketed, with Transfermarkt valuing him at around $143 million, up $138 million when Dortmund originally bought him. Seems like a great deal doesn't it?
With a combined total of 80 first team goals and assists so far, he has racked up more than twice as many as Messi at the same age. His totals also dwarf those of Eden Hazard and Raheem Sterling. He has scored nearly twice as many goals as a teenage Cristiano Ronaldo in all competitions.
The only player in the last decade to hit a higher total of top-flight goals and assists while still only a teenager was Kylian Mbappe, who is banging goals left and right for Paris Saint-Germain. He was sold at the age of 18 in 2017 in a deal worth in the region of £165m from Ligue 1 rivals Monaco.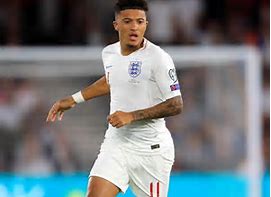 Sancho has also been able to break into the England senior national team at 18 and was primed to be a big contributor at the Euros until it was delayed a year.
With this newly added hype, Sancho has been projected to move back to his home country of England with clubs like Manchester City, Manchester United, Chelsea, and Liverpool all in to secure his signature this upcoming summer.
 But what if he stayed at Dortmund, not just for one more year but for the years to come?
For starters, Dortmund is constantly in the Champions League year in and year out. So, Sancho wouldn't have to worry about qualifying for Europe every year. Secondly, Dortmund is currently building one of the best young squads in all of Europe.
With 19-year-old Erling Haaland at striker (worth $88 million), Giovanni Reyna, Julian Brandt, Sancho, and Hazard in midfield, and with Dan-Axel Zagadou and Achraf Hakimi in defense – this Dortmund team could be a force to be reckoned with if they all stay together, but that's the problem.
Dortmund, since almost going bankrupt in 2003 before being saved by a two-million-euro loan from Bayern Munich, the other biggest club in Germany, has always been a sellers club. They'd buy players for cheap and sell them for massive profit.
Players like Robert Lewandowski, Mario Gotze, and Mats Hummels all had joined Bayern, while others like Shinji Kagawa, Ousmane Dembele, Pierre-Emerick Aubamayang, Christain Pulisic, and many, many others have left on huge transfer-fees to other "bigger" teams in Europe.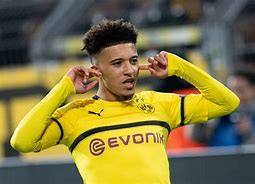 But now that stance has changed for Dortmund. Sporting Director and former player Micheal Zorc said earlier last year, "No more selling our best players. We have plenty of money and want trophies instead."
Dortmund and Zorc will do everything in their power to keep him in Germany for as long as possible. But this is going to come down to Sancho himself.
So, now the question is: does Sancho want to cement his legacy and become a club legend like a Micheal Zorc or a Marco Reus, who on multiple occasions could have left for a bigger club and stayed? Or does he just want to go back to England for the money?
With Sancho, Haaland, Brandt, Hazard, and Reus all leading the front line for years to come, this team could be unstoppable.
But, it remains to be seen when exactly the transfer window will open. We do not yet know which clubs will test Dortmund's resolve most strongly. But what's already clear is that Jadon Sancho has a future at the very top.
If he stays at Dortmund, not only will they continue to be successful on the pitch, but the narrative will change around the club itself. No more feeding the bigger guys, it's our turn to be at the cool lunch table. If Sancho stays even for just a couple of more seasons, Dortmund will be able to build one of, if not the best clubs in all of Europe.
So please, Jadon, STAY! I promise you we will win the Champions League with you and co. leading the charge into the future. The future is bright for Dortmund, but it's even brighter with you included in our plans. HEJA BVB!
Leave a Comment
About the Contributor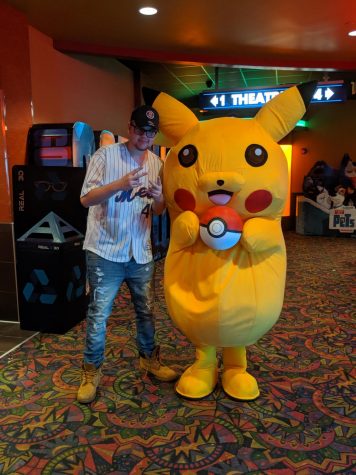 Dan Rebain, Impact Staff
Dan is a VERY TALL person, a sports enthusiast that can't stop talking about FOOTBALL, HOCKEY, BASKETBALL, SOCCER, and MMA. Also, he's making jokes on...