A Home Away From Home
If you ask any New Yorker about Arthur Avenue, you get either puzzlement or a flood of loving sentiment about one of the greatest neighborhoods in The Bronx.
This is the best place for bread, pasta, meat, pastries, espresso, and basically the only place to buy a real Italian sausage.
Arthur Avenue, also known as Little Italy, is famous for its traditional Italian-American atmosphere. It has to be, by far, the best place to grow up – especially being Italian.
Whether you call it Belmont, Little Italy, or Arthur Avenue, it definitely beats any neighborhood with the number of establishments offering fine Italian foods, dining, housewares, and other goods.
There's nothing like the sweet smell of sausage and peppers when you pass by a restaurant, or the heavenly aroma of freshly baked bread and pastries while passing by bakeries and pastry shops.
Even the weird, funky smell of cheese at the local cheese deli gives me life.
It's undeniably beautiful, like a home away from home for native Italians. It's been my home all my life, and since I have never been to Italy, I somehow feel a part of my country is in this neighborhood.
At one point, Italians ran this neighborhood, literally. Ever seen A Bronx Tale? If not, you should definitely see it. During the 19th century, Italian immigrants moved to this area and took jobs at the then newly opened Botanical Gardens and Bronx Zoo.
By 1913, the neighborhood was referred to as the collective Italian "colonies" in the Bronx. My great grandparents, (my grandmother's parents) were some of those immigrants. They were from Naples, Italy.
They raised my grandmother in that area, and then my grandmother, along with my grandfather, went on to raise my aunts, uncle, and mother in that same area. My mother, later on, carried out the same tradition and raised my siblings and me in that same area. Cool, right?
Since it was a Italian area, people outside of that weren't allowed.
My mom told me stories about how everyone within the neighborhood was against her dating my father because he's a dark-skinned Puerto Rican.
They disowned her and called her kids "n***** babies." (This was before my time.)
I could only imagine how she felt, seeing people discriminate against her kids and their father.
Even my grandfather was against it, he was an old school Italian. He wasn't a racist, he just believed that people should date their own kind.
My grandmother, on the other hand, was all for it. My mom was her baby and she just wanted her baby to be happy, not a perfect, Italian, Catholic daughter – just happy.
For a while, my grandfather wasn't okay with who my mother chose to have kids with. He wasn't okay with the fact that she had kids before getting married, but he did love her and her kids, so he accepted things the way they were.
When my grandmother passed, some part of him went with her, my mom said he was a different person, less violent. A few weeks before I was born, he passed away. Days before he passed, my mother told him she was pregnant and he smiled.
Times have changed, though. Now it's more diverse, which makes it even more special.
It may still be Little Italy but it's filled with many different cultures.
People date within other cultures. Being mixed is a bit of a norm now.
It's a unique, small town and that's what makes it such a special urban setting.
Plus, it was named one of the greatest streets in New York. I am not surprised.
I love that I can tell my future kids that I grew up in a neighborhood with so much history. Everyday I learn something new about it.
It's a great place to visit and an even better place to live.
Leave a Comment
About the Contributor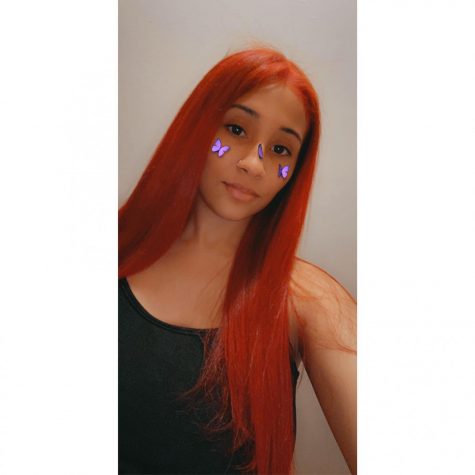 Amber Perez, Senior Writer
Amber Perez is half Puerto Rican and half Italian. She is currently residing at The Bronx, New York and enjoys listening to music and reading books about...