How To Become A Local in New York City
It has been over two years since I came to the United States. The fact that New York City is very close to the Dobbs Ferry Campus was definitely one of the reasons that I made the decision to attend Mercy College. 
A couple of weeks ago, I started to think about how many times I have been to the city and what I have seen of it over the past few years. I have to admit, it is not a lot and I think that is pretty upsetting. There is no way I am graduating at the end of 2022 without getting to know New York City better.
When my parents and brother dropped me off at Mercy College, we spent four days in New York City. We visited most of the main attractions, like the Statue of Liberty, the 9/11 Memorial Museum, Times Square, the Brooklyn Bridge, and the High Line. So I have seen already a bunch of stuff in the city, but I know it has so much more to offer. I want to know the less famous attractions as well. 
Here is the thing I thought I could go to the city almost every weekend but being an athlete changed that. Freshman year was cut short because of Covid-19. Sophomore year was already a lot better since I made friends during quarantine. Most of them are also international students, so New York City was new for all of us. We went to the American Museum of Natural History once. All the other times we sat down and talk in either Bryant Park or Washington Square Park, or dressed up fancy and went out to dinner at great restaurants in Manhattan. Somehow, we preferred that over going to museums and other attractions all the time. It was really casual, and I absolutely loved hanging out with them every two weeks, but it was never really something special.
And then Junior year started. My schedule revolved around volleyball basically 24/7. There was no time left for anything else. If there was, I had to spend that time on school. 
But now that the Spring semester has started, volleyball season is over. We do not practice as much, and we do not have any games. That means we have a lot more free time during the weekends. One of my roommates, Sophia, is graduating this year, and to make the most out of it, we decided to make a pact: we go to the city every Saturday. Not just to stroll around and grab a drink somewhere, no, we will go to the city with an actual plan. 
That is how this started. Every Saturday, we try to act like a local by visiting some sort of attraction in New York City. This can be a museum, a park, a high building with a nice viewpoint on the highest floor, or just a nice neighborhood we want to walk through. 
I get how this might sound like something only tourists will do, but I see museums as attractions that locals will visit as well. The same goes for Central Park. Locals walk their dogs at Central Park all the time. Another thing that will make our trip less 'typically touristy', is that we try to combine famous attractions with less famous sightseeing, local restaurants, and coffee shops.
It can be something famous, it can be something only locals know of; it can be literally anything. 
I have always loved traveling, and I can not wait to learn more about New York City. I also see this as a chance to use my camera a lot more. Whenever on holiday, I bring my camera everywhere, and I take pictures of literally everything. After I like to edit my pictures and put the videos I took that day together in iMovie, so I can make a recap video of our trip.
As a girl from the Netherlands, Europe, I am still technically a tourist when I visit New York City. It is time to change that. I want to know the city like everyone else here does. I want to know about those spots everyone has to see once in their life. I want to know about those spots you usually walk past, but cannot miss out on. 
I want to know the city like a local. 
And what better way to capture it on camera, write about it, and share my experiences? 
Leave a Comment
About the Contributor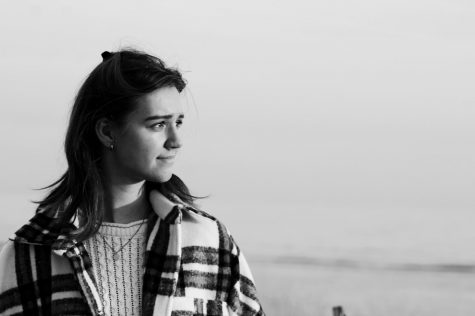 Stephanie Lankhorst, Impact Staff
Stéphanie Lankhorst is a Senior at Mercy College, majoring in Radio and Television Production. At the age of 17, Stéphanie decided to move from the Netherlands,...