DateMySchool.com A New Trend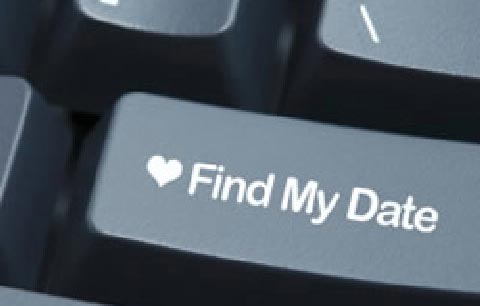 College students always seem to have a ton of obligations on their plate during their college career. Unfortunately, finding love at school may not be one of them. However, now with the beta release of Datemyschool.com, college students may finally get that opportunity to discovery that passion that is missing.
Datemyschool.com is a dating site specifically made for college students only. The website was first released in November of 2010 created by Columbia University students Balazs Alexa and Jean Meyer. Datemyschool.com offers guidance towards college students to reach out to other college students who attend the same college, or even within a certain distance.
According to The New York Times, the dating site has been a success. Since its beta release, it has attracted approximately 1,300 users within one week. The site received $500,000 from private investigators. Between the match making's beta release in early November to now, over 7,000 college scholars are out searching for love.
"People in the 21st century are alone," said Mayer in the article. "We have so many new ways of communicating, yet we are so alone."
Datemyschool.com extends an easier way for students to reach out towards other interested college scholars who may also have troubles with balancing their social lives as well as their academics.
The site that is made for college students only made sure that the privacy level is efficient enough so that most "creepers"  have no possible way of getting involved. With that being said, to sign up for the site the student must register with his or her college email to get started. After registering, the student would set up any their personal profile based off what year in college they are, what is the major that they're studying, as well as the other main stereotypical dating site basics such as age, sex, body type, and interests.
College students who use dating websites throughout their college career path may have struggles with finding a compassionate partner so when looking for their significant other, they may want to either date a complete mirror like image of themselves, or take a different road and date the complete opposite and hope that there is an attraction. Many dating websites offer both options, but however seem to lack not as much personality profiles such as Datemyschool.com has to offer.
A main difference that seems to be key to finding a partner through a dating site is the ability to express yourself through your profile. Dating sites such as okcupid.com and zoosk.com have the basics of a dating site where a person can create a simple-minded profile, and then search and message.
Datemyschool.com offers a different change to the dating world. It offers more a social media type feeling. Throwing in combinations of the world of Facebook and Twitter combined, Datemyschool.com has a layout where not only can a member view another members profile, but share and star their posts and or profiles to keep in mind that they are interested.
"I think it's a interesting, unique site that helps out college students balance their time schedule between work and play," claims freshman dorm student Louis Scara.
When it comes down to searching for a possible match, Datemyschool.com breaks down the search to where and how far other schools are, to the basic nationality, ethnics, and personality traits.
Meyer stated that 63 percent of the members that answer questions based off their question analysis seem to be more focused on careers than love. Many answered they would rather choose "Having the most amazing career, rather than meeting the love of their life.
Only a school email will be allowed to sign up (a rule that Facebook had originally years ago.) This once again claims that it will prevent imposters on the site, so "people are who they say they are." Once entered, a user can separate his or her search by school, department and even age. How this site is different is that only those people can see the user's profile, as opposed to just changing his or her personal search criteria.
Datemyschool.com will soon be headed towards full version with the amount of new daily subscribers as well as a new bar setter for dating sites for the future to come with multiple types of college students out there looking to find love and that special someone.
Leave a Comment
About the Contributor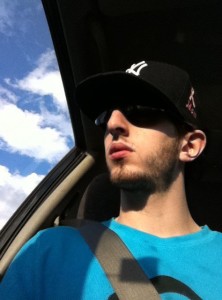 Vincent Roszkowski, Entertainment Editor

Vincent Roszkowski is a senior and media studies major. In 2011, he was the  Entertainment Editor for The Impact newspaper, and enjoys to write about...