Vaughan's New Film Delivers
When one goes to a movie about a man who fathered 533 children through anonymous sperm donations, it is with trepidation and good deal of anti-nausea medication. Yet The Delivery Man starring Vince Vaughan (which is another reason for people to assume the film is nothing but a gross out comedy full of masturbation jokes) is in fact a surprisingly heartwarming tale.
In the film, Vaughan plays David Wozniak, an underachiever who works as the delivery man for the family meat market. His girlfriend has just told him she is pregnant and wants to raise the child on her own because he is little more than an overgrown teenager with "no life." Things are at an all time low for him when the decision to become a sperm donor in his twenties comes back to haunt him, due to problems in the clinic all of Dave's "donations" were used to father children. Now 142 of the 533 children he has sired have banded together to sue the clinic to reveal his identity because all they know is the donor code name he used "Starbuck."
Chris Pratt is sweet as Dave's best friend and helpless lawyer with four children of his own. Colbie Smulders plays Emma, Dave's pregnant girlfriend, with the same dry wit she uses on How I Met Your Mother.
As part of the lawsuit, the 142 have filled out profiles about themselves in hopes of compelling Starbuck to reveal himself. This leads Dave on a journey of self discovery as he attempts to decide if he should reveal himself or stay anonymous. At one point in the film Dave asks the question, "How would a normal person handle this?"
The response is "A normal person wouldn't be in this situation."
This clearly defines the entire idea of the film as we see a man try to find his place in the world and accept himself for who he is all the while redefining what it means to be a family.
This film was a sweet treat with just the right mix of humor and heartfelt family moments. Vaughan was charming in his role as he swings between lost child and proud parent. There were a few plot points that bothered me, one of which was the lack of acknowledgement of the good that Dave did with his donor money, but other than these unexplored avenues, it was a pleasant film. Ken Scott directed and adapted this from its original French-Canadian version simply called Starbuck to both him and the original writer. Thank you for taking such an outrageous starting point and not making it into one long masturbation joke.
The Delivery Man will be in theaters on November 22nd.
3 out of 5
Leave a Comment
About the Contributor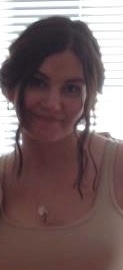 Melissa Nappi, Entertainment Editor
Melissa is a transfer to Mercy College majoring in journalism. During her time at Manhattan College, she was Submissions Editor for the school's literary...