Zoolander 2 Announced to Release in 2016
Hang on for a minute...we're trying to find some more stories you might like.

While millions of people tuned into the coveted Paris Fashion Week this March, there were two runway-walkers who may have stolen the spotlight and the story of the entire event. Clad in pieces from Valentino Garavani's 2015 fall collection, Derek Zoolander (Ben Stiller) and fellow male model Hansel (Owen Wilson) took an ever-so-familiar strut down the runway.
In announcing the return of the adored male modeling duo, Ben Stiller and Owen Wilson did so in fashion—literally. On Tuesday March 10, 2015 the two, in their respected characters, Hansel and Derek Zoolander, shocked audiences at the Paris Fashion Week.
While some audience members may have been confused why American actors were taking part in the event, those who have seen the cult-classic Zoolander (2001) knew exactly what was up—a sequel.
Even though it has been fourteen years since the release of the first film, diehard Zoolander fans have long awaited this sequel. After being rumored for many years, it was made official that Zoolander 2 is in fact happening and is scheduled for release in February 2016.
The first movie tells the story of celebrated male model Derek Zoolander whose career is threatened by up-and-coming model Hansel. After the two despise one another for the majority of the film, they become an alliance to take down Mugatu, who owns the most prolific modeling agency in New York and who has also brainwashed Zoolander to kill the prime minister of Malaysia.
The film is recognized for its catch phrases and idiotic, yet memorable one-liners. Hopefully in the sequel the writers will be able to provide an equally stupid and hilarious script for audiences; as well as some of the memorable cameos featured in the first film, which included David Bowie, Paris Hilton, Donald Trump, and Lance Bass—a few out of the plethora of celebrities that truly captured pop-culture in the early 2000's.
Although it is unclear as to what the plot will consist of, it is rumored to take place ten years after the first movie concluded, Zoolander and Hansel are washed-up models looking to revitalize their careers. Perhaps there will be more about Zoolander's kid, who was introduced at the end of the first movie, or and update of the Derek Zoolander Center for Kids Who Cant Read Good.
It will also be interesting to see if Mugatu, played by Will Ferrell, will make a return and if not which antagonist will fill the spot. There is so much anticipation for the sequel of this movie due to the vast story lines that can be derived from the first film.
Although critics may have bashed this movie, there is an indefinite following for the film. Many people are able to recite the movie line for line. Such enthusiastic fans will be sure to pour into the theatres upon the film's release. For those of us who have been waiting the past fourteen years, this last year should be nothing.
About the Writer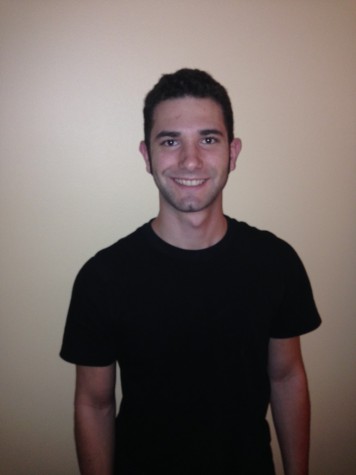 John Principio, Entertainment Editor
John Principio is a senior at Mercy College studying Public Relations. Even though he has never imagined himself as a writer, he has always loved to read...