Meet Sunset: Mercy's New Intergalactic Music Duo
Spacey. Intergalactic. Meet Mercy's new music duo, Sunset. Sophomore music/tech major Kristin Millard and junior music/tech major Colton Somavia are the two originators of the group. Millard is on vocals, while Somavia produces the tracks. The music group was started last semester in their electronic music class. The idea of becoming a duo started with a showcase project.
"We had to use what we learned and make a song. I had this idea of this style of song I wanted. I wanted Kristin to sing on it because I thought her voice would fit on the project very well. It ended up being a big success, so we thought, why should we stop at one song when we can make four more songs of the similar style," stated Somavia.
What inspired Millard and Somavia to come up with the name, Sunset? Their explanation is pretty short and simple.
"We were sitting at the train station in Yonkers. We were trying to think of a name, and I just looked, and the sun was right there," explained Millard.
"We literally saw a sunset and were like, oh Sunset," Somavia chimes in.
Their sound draws inspiration from music between 20 to 30 years old. It can be described as spacey with hints of dream pop.
"If you listen to our music, it's a lot of reverb. It sounds like you're floating in the music. It's very syrupy, dragged out. A lot of it is pulled from the '80s and it gets funky. It's kind of a mix of the '80s and '90s," stated Somavia.
Music has always been a passion for both of them, especially playing instruments at an early age. Kristin played the clarinet, while Colton played the drums, guitar, and piano.
"I started playing the clarinet when I was in seventh grade, and I kept getting into music more and more. I mostly did live sound for my school, but I started learning more instruments, just having more fun, and going to concerts," Millard stated.
Taking a first listen to Sunset's material, one would think that Millard has been singing for a long time, but she has only started singing recently.
" I always didn't do it because I thought that I really sucked at it. But then, I started doing a little bit of it, and everybody's like, hey look at you!"
Creating five songs for an EP may not sound like a lot, but it takes a lot of studio time. Millard and Somavia explain the process of creating this record.
"I sat down and basically make the whole instrumental in about a week. Then, we booked studio time and just sat and write the melodies and lyrics. Each one of these songs were probably composed and finished within a week," Colton explains.
"We'll go into the studio with no melodies or vocals or lyrics at all. We'll sit down and punch out a melody, make up lyrics to it, and record the vocals all in one session," Kristin explains.
There will be times where they will be stuck on one song, and spend a good amount of time in the studio working on it.
"There's only one song I think we ever had multiple sessions on called I Can't Sleep. We went into that session with three songs that were ready to have vocals. The next weekend, we were in the studio for nine hours. We had nine hours of writing melodies and lyrics," stated Somavia.
When it came to writing the songs, Somavia explains that they basically wrote themselves, and how the duo didn't really have a plan for the songs.
"It was very collaborative. The songs wrote themselves. There was never a point where we really had to think how or what is this song's direction."
Other than creating this record, the duo has plans for the future. Kristin still wants to work with live sound, while Colton wants to do film scoring for motion picture.
"I do want to do live sound, but I feel like I want to do everything. I feel like I'm limiting myself," stated Millard.
"I want to do film scoring. I'm really interested in music for motion picture. That's my real passion."
While listening to most of their material, one can hear the '80s and '90s influence. It almost comes close to indie music. Each song sounds different from the other.
"The group itself has a lot of underlining characters and stories that intertwine through the group itself. If you listen to the album, it's very much a front-to-back listen. The lyrics flow, and there's a story that's told," stated Somavia.
For the past couple of weeks, Sunset has been promoting their material through their Facebook page with two teasers.
They hope to have success after the album is dropped.
"Success would be great; success would be cool. It would be cool to share the experience of making music and having people enjoy the music you make," stated Somavia.
"I'm just really excited to hear what people say about it," stated Millard.
Sunset's debut EP drops April 1.
Leave a Comment
About the Contributor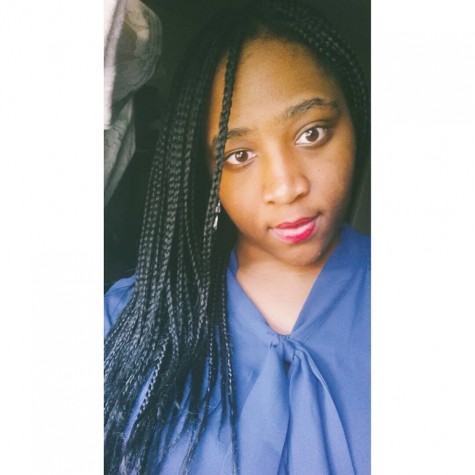 Naomi Osuji, Managing Editor
Hello world. I'm a senior majoring in radio and television production. I'm a little bit of a weirdo, but hey, who isn't? Born and raised in Jersey,...