Annual Ferry Fest Brings In Crowd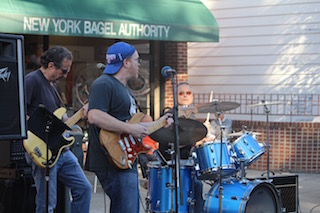 Where can you find more hand made dog outfits than human clothes while dancing, eating and shopping?
These were all simple components of a well-oiled grease machine that is an authentic community event, the annual Dobbs Ferry Fest.
Dobbs Ferry's fifteenth annual Ferry Festa took place on October 15, 2016. Main Street and Cedar Street were closed starting from ten in the morning until about eleven at night. This event was sponsored by the Dobbs Ferry Chamber of Commerce and was a huge crowd pleaser by way of music, games, food and fun. In previous years, the turnout has exceeded 15,000 people. This event is always open to the public and enjoyed by locals, neighboring towns, and all demographics.
Junior Business Major, Samantha Scovel, said she was happy to see integration between the town of Dobbs Ferry and Mercy College students.
"All of the mom and pop shops were open and locals were socializing with everyone in attendance. It was nice to see my colleagues roaming around and gaining exposure with locals."
In the midst of all the action, there was a table representing Mercy and some of the college's student run businesses. Mploy 2 Mpower, a student run business aimed at employing individuals with disabilities, was selling t-shirts and expanding their outreach.
Business Honors graduate student and admissions recruiter Angel Cespedes was in attendance to represent the Admissions Office at Mercy at a booth across the street from the fire department.
"I chose to have a presence there because I used to attend Ferry Fest as a former student and I wanted to see some old faces from the Dobbs Ferry town. It was successful because we got to show Dobbs Ferry that we are part of the community and share information about our programs and benefits."
A few students, and even locals, stopped by for information regarding undergraduate and graduate programs.
Cespedes kept busy at the Mercy booth, but also took advantage of the high energy and entertaining festival.
"There were a lot of cute and adorable puppies which I was constantly putting on my snap-chat for friends to see."
Senior Business Honors student, Sam Moseley, has enjoyed this community driven event almost every year that he's been at Mercy. This year, he made sure to stop at the Mercy booth and say hello to former colleague, Angel Cespedes.
"I thought that this year the Mercy presence was smaller than in previous years. They only had one tent but last year had the huge trailer with televisions that ran Mercy advertisements."
Moseley mentioned that the musical environment was very potent. The tunes seemed to follow him wherever he went.
"There were a lot of concerts going on, and I think three in total throughout downtown."
It was a great day for all of the attendees. All of the restaurants in town were out, and serving up their specials, one most popular with students, Dobbs Dawg House. "Whoz Your Daddy" performed outside of Doubleday's and Scribble Arts held finger painting demos from their storefront on Main Street. Campbell Meats served up some sausage and peppers and meatball wedges. The new emergency walk in clinic was also at the Ferry Fest introducing their programs and services. This event serves as an avenue to bring together locals, relax and have fun with some also local vendors.
It was a very happy and joyful scenario students enjoying the tail end of beautiful weather and businesses sowing deep threads in the community.
Leave a Comment
About the Contributor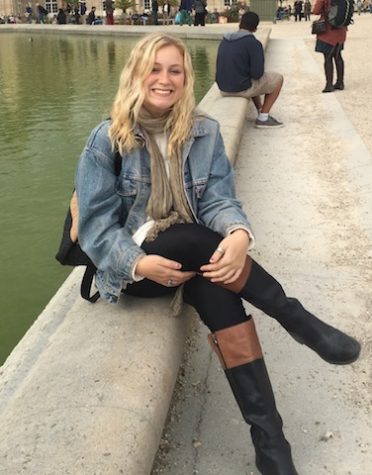 Abigail Smith, Staff Writer
Abigail may be a Public Accounting major at Mercy College but she's not your average accountant. Abigail enjoys meditating, journaling and reading in her...