Examine "The Great Beyond" With Jim Carrey
Jim Carrey has been charming the world with his over-the-top oddball comedy since his breakthrough role as Ace Venture Pet Detective in 1994; but until now, few have experienced the true depth of dedication that he brings to his art. Vice Films' Jim & Andy: The Great Beyond entrenches us into the surreal, beautiful, and often off-putting world of Jim Carrey's portrayal of Andy Kaufman for the 1999 film Man on the Moon.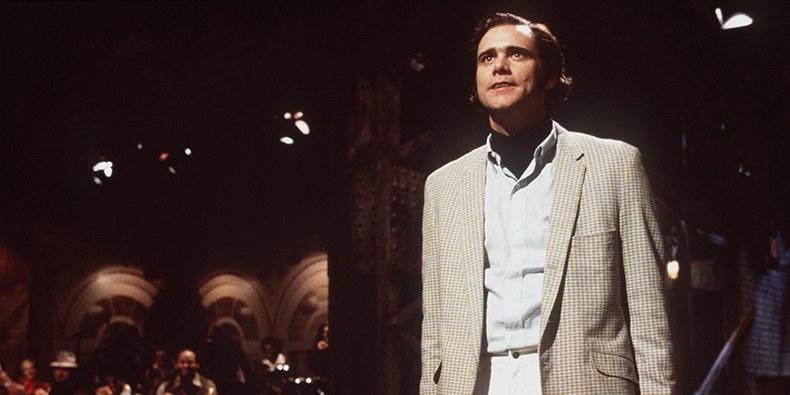 Director Chris Smith takes viewers on a deep dive into the bizarre era of Jim Carrey's life in which he completely transformed into his late comedic idol, Andy Kaufman.
The documentary utilizes over 100 hours of footage from behind-the-scenes of the making of Man on the Moon to give viewers a true picture of what it was really like for the cast and crew during the winter months of 1999. This behind-the-scenes footage, documented by Kaufman's real life former girlfriend, Lynn Marguiles, was previously withheld from being released to the public in fear of "making [Carrey] look like an asshole."
Smith leaves nothing to the imagination, showing some of the most cringe-worthy scenes of an off-camera Carrey antagonizing Jerry "The King" Lawler, or harassing Paul Giamatti while in character as Tony Clifton, the crass lounge singer character created by Kaufman.
Carrey's antics on set genuinely come across as annoying at some points, but that is exactly how he intended it. The film works to show the absolute transformation that Carrey underwent in order to truly become Andy Kaufman. This meant off-screen pranks, speaking in third person when a crew member or director Milos Forman would plead to speak with Carrey (and not Kaufman or Clifton), and even remaining in character when meeting with members of Kaufman's family.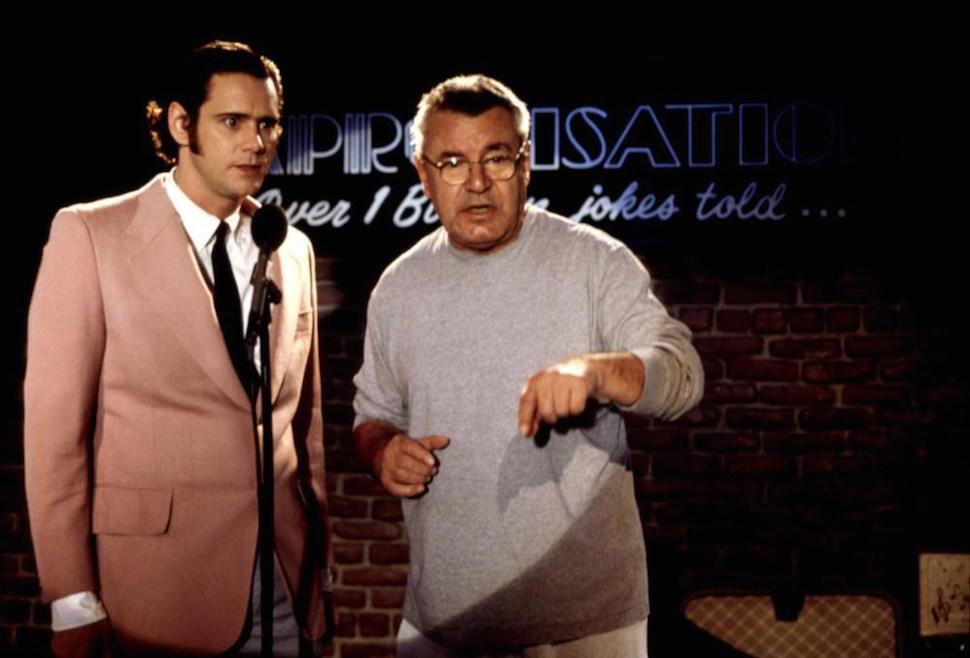 His frequent irreverence towards the cast and crew is explained by Carrey in the interspersed present-day interview footage, as simply his way of letting Andy take over.
At times, viewers may be tempted to resign to the fact that Carrey was merely acting as a nuisance to the film crew in a bit that went too far, but nothing is more telling than the moment in Jim & Andy: The Great Beyond than when Carrey describes the night he received a phone call from an exasperated Forman.
Forman expresses his frustrations with Carrey in his never-ending charade as Kaufman and his less-than-cooperative personas, and when Carrey asks if he wants him to "stop it," Forman simply takes a long pause and replies, "No, I don't want you to stop it. I just wanted to speak with Jim."
The documentary is equal parts a thrilling investigation into Carrey's dedication to Kaufman, as well as an examination of his own career path and guide to spiritualism. It is a touching and poignant account of a son seeking acceptance from his father. It is an example of how actors can connect human experiences through performance art. Above all, it is a testament to the relative genius that is the actor, comedian, son, friend, and human being that is Jim Carrey.
Leave a Comment
About the Contributor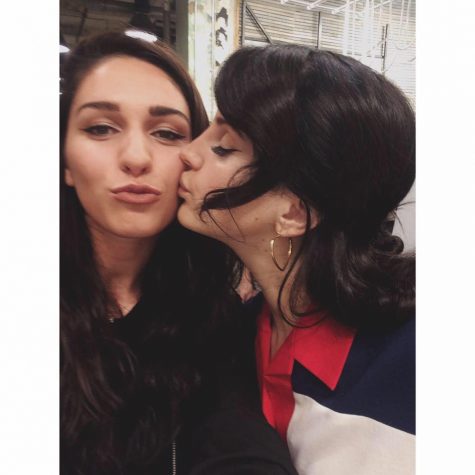 Nora-Grayce Orosz, Former Managing Editor
Nora-Grayce is a journalism major from Yonkers. She's a music and pop culture addict who lives for festivals and food. In her spare time she can be found...