On the Trail of The Unknown – Talking To Creators of Small Town Monsters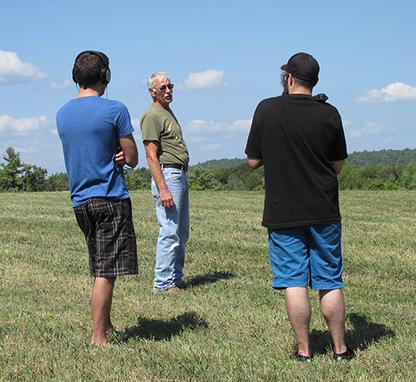 There are many styles of documentary films from heart warming stories to true crime nightmares. Within the medium is documentaries focusing on the paranormal. Seth Breedlove and the team behind Small Town Monsters are taking a new twist at the paranormal documentary.
"There wasn't anything out there like this in the visual medium… and all I wanted to see was stories about individual cases and everything seemed to focus on people running around in the woods looking for monsters," Breedlove, who has directed several films on the subject to date, said.
Many documentary films and TV series looking at the paranormal follow a formula. A lot, if not most focus on investigators who are actively searching for the paranormal, whether it be in haunted houses or in the woods. Small Town Monsters takes a different approach to the medium.
"I tend to focus more on the people."
The approach Small Town Monsters take to each film is the human element. Each films consists two major parts. The first is interviews with witnesses, local historians, and anyone who can shed light on the word around town on the strange phenomenon. The second is recreations using either live action footage or animation. The films focus on the people and their experiences and thoughts on the paranormal event and not the paranormal event or entity itself.
The witnesses are the most important part of each film and are the real stars, not the paranormal creatures they saw.
"We typically put together a list of people we'd like to have involved and then I go about trying to figure out how to contact those people. Then hopefully we can convince them to be a part of it."
Some of the films, such as The Boggy Creek Monster and The Mothman of Point Pleasant, get help finding interviewees from men like Lyle Blackburn and Jeff Wamsley. They are investigators of the phenomenon in their area, often being like historians on the subject. These men and people like them often have contact with witnesses and can help get interviews for the films. Even with help, they sometimes run into problems when finding witnesses to interview. Besides people being unwilling to talk, there is a much more common problem for the shoots.
"We run into situations a lot more often where people passed away, due to the fact most of these cases are historical."
While dealing with stories involving the paranormal, some of the stories by witnesses may seem to be beyond belief. Something Breedlove as director tries to do is not to be a skeptic or believer.
"I try to be skeptical in my personal approach to it. I'm not a skeptic and I don't try to debunk things in our movies… There are some I have no problem buying into and there are others that stretch the boundaries of my imagination."
He points to Invasion of Chestnut Ridge as the most outlandish to top, but not every story is one that makes it into the final product.
"There have been cases where I just overlooked people because their story seemed to have holes or been called into question else where. There has only been one time where someone was cut out of one of our movies because I didn't buy what they were selling."
The films range in location from Ohio to New York and many places in between.
"Originally it was kind of random, that is why the first trilogy is just called Bigfoot."
The first trilogy of films deal with Bigfoot like creatures from Ohio, New York and Arkansas. Each film deals with the impact seeing these creatures has had on peoples lives and their impressions on them. The next three films focus more on alien like creatures with the Mothman of West Virginia fame, Chestnut Ridge in Pennsylvania which deals with U.F.Os and Bigfoot, and The Flatwoods Monsters, an creature that is said to have crash landed in the woods also in West Virginia. The next trilogy will be focusing on monsters of the Midwest, with the Beast of Bray Road already released with Terror in the Skies and On the Trail of Bigfoot, coming out later in 2019.
"We get probably 10 people a week contacting us with things they think we will be interested in."
While, the Small Town Monsters team has plans through 2022 for films, there are a few New York and New Jersey legends the group would love to cover.
"My absolute favorite folk tale is the legend of Sleepy Hollow and I would kill to make a movie about Washington Irving and Sleepy Hollow and to see if it had any basis in reality. And the other one is the Jersey Devil. We get asked about the Jersey Devil more then any other. "
In 2015, the group released their first documentary about the Minerva Monster, a creature cited in 1978 sighted outside a small Ohio town. From there six more films were released with two more in production and planned films through 2022. The most recent film was The Beast of Bray Road, a werewolf like creature seen in rural Wisconsin.
The team at Small Town Monsters has been working together nonstop for three years, but a lot of the crew has been friends for a long time.
"Zach (Palmisano), our director of photography, and Jason (Utes), who does a bit of everything, they are two of my oldest friends and as kids we wanted to make movies."
Breedlove talks about how the crew comes from two camps. Those who were friends before hand and those who were interested in the subject. This brought the team together to form the team. A majority come from their interest in the subject but have become friends since joining the group.
Many film makers and documentarians who delve into the subject of the paranormal have some personal experience in the matter. Breedlove never had a paranormal experience before getting into the subject.
"I never had an experience on my own or anything that got me into this. It was an interest in the subject."
That doesn't mean it hasn't happened during the filming on location.
"We have one piece of audio we recorded in South Arkansas and it picked up something screaming in the distance I was in south eastern Oklahoma shooting on the Trail of Bigfoot back in June and something threw rocks and was screaming in the woods at 3 a.m. and that was strange, but that was different like an experience that was shared by the entire crew."
Leave a Comment
About the Contributor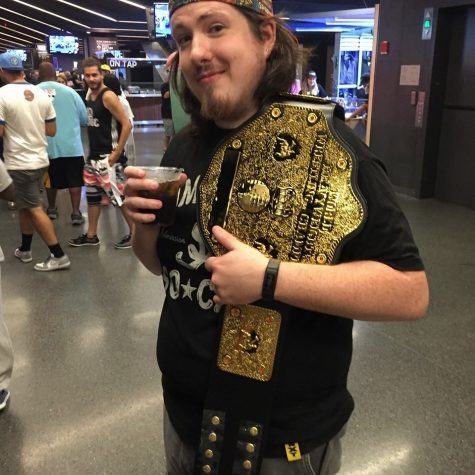 Stephen Lyons, Former Associate Editor
Stephen Lyons is mostly found on chairs and couches in front of a Television. When he isn't wasting his life with Xbox games or TV series, he likes to...