A Very Merry Snixxmas: Charity Edition
A group of fans and caring friends can do a lot of good while they process their grief. That I exactly what the cast, crew, friends, and fans of 'Glee' did for Naya Rivera. Rivera trajectory passed away this by accidental drowning. She had her fan base and meant so to many people. Her 'Glee' family decided to honor her and her traditions this holiday season.
A gofundme was set up to support a charity that Rivera worked with often, Alexandria House. A safe haven for women and children seeking emergency shelter.
Her castmates took to social media to recall past holiday seasons with Rivera, where she would annually throw a holiday party called "Snixxmas". Not only was it a party, but a charitable drive as well. So, the gofundme was properly titled "Snixxmas Charity Drive in Honor of Naya Rivera".
Castmates and friends hoped they would meet their initial goal of 5ok, but joyfully, the goal had to be raised as it was surpassed almost immediately, and the new goal was set for 100k. That too was met, leaving the final total at 117,900k.
Former castmate and one of the event organizers, Kevin Mchale took to Twitter to share his excitement and joy after the final goal of 100k was met. "Ho ho ho! We did it! $100k! Join us for the Snixxmas GoFundMe Grand Finale LIVESTREAM on Friday Night 12/18 5 pm PST! We are so grateful to everyone who contributed & want to thank you all. Come hang out, LOTS of holiday fun, games & special guests!"
The organizers and cast had a live stream for the fans to celebrate their achievements that night.
Rivera had a tremendous impact on her fans, and this event even inspired people to donate, learn, and get involved where they can.
A self-proclaimed Rivera super fan Sara Trager, who was incredibly affected by her, was glad to see everyone come together. She was also happy it was for a worthy cause, "What I know of it is that it's in support of an important cause, providing safe housing for women and children in need, and I am so glad that they've decided to do this."
Trager also enjoyed that event was named after Rivers infamous holiday party and was glad the tradition was continuing on. She was also incredibly moved by what the 'Glee' family was able to achieve, "I mean, it gives me chills knowing that people out there really care and really pay attention. When masses of people all come together and offer a hand like this, there's nothing quite like it."

Rivera was a huge part of Trager's life and her death affected her in many ways, as it did many people. "When I first heard about the incident, it was still fresh. It was but hours after she was pronounced missing. I can't even explain what went through my head. I didn't want to assume she'd abandoned her son because I knew she was such a kind person and loved him, but I didn't want to resort to thinking she was dead. I sat in my bed every night that week and I cried and prayed to God that she would turn up and get back safely to her baby. I can't explain why her death in particular hit me so hard. It isn't that I didn't especially love her, but I guess I just related more to it because we're close in age and because it's often hard to imagine a celebrity like her being anything less than invincible. So, I was shocked."
Trager grew up watching 'Glee' and falling in love with Rivera's snarky and witty character Santana. She quite lover Rivera's show-stopping talent. "I loved everything about her. Her talent was unmatched and she was inspiring to watch. The second car I ever had was named Santana after her. Glee has always strengthened the bond between my sister and me. Despite all our many differences, it was one of the things we could agree was incredible. We enjoyed it together – laughing, singing, having marathons, mostly watching Naya Rivera and replaying her parts of our favorite songs over and over and over again to feel that earth-quakingly beautiful voice rock our socks off."
Rivera was a force beyond nature, and the money that was raised in her name was amazing to see. For more information on Alexandria House, you can click here.
Leave a Comment
About the Contributor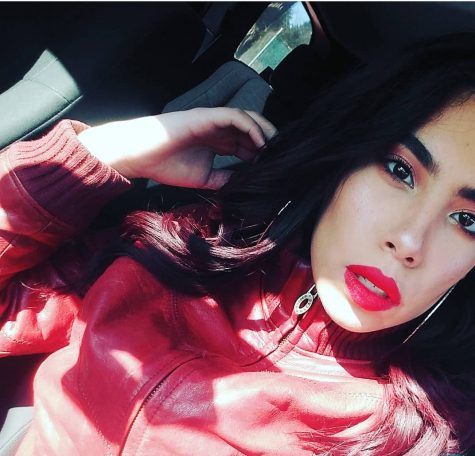 Jadeen Mercado, Impact Staff
Jadeen Mercado is a senior who loves all things entertainment!

She writes a column called Jadeen's Scene

She can be reached at [email protected]...