Justice For Little Mix
I was listening to Paula DeAnda's self-titled debut album and I realized wow… this is an incredible album! But then I immediately got angry when I realized how underrated and underappreciated her and her album are. So out of anger and appreciation, I have made the executive decision to start a new series for Quali-Tea news titled Justice For… where I shed light on some of the most underrated artists/albums the world has been sleeping on.
For our inaugural post, we will be discussing the most underrated AND underappreciated girl group of all time, Little Mix.
While there have been many losses from the last decade, one of the biggest overlooks in the United States' has been the unexplained ignorance of the greatest pop girl group of the past decade (and arguably ever): Little Mix. The multiplatinum, award-winning girl group has had so much success worldwide and is the most successful acts to come of The X Factor. They have an unmundane of individual talent that coexists perfectly and has so many addictive bops that your favorite artists could never come close to writing. Yet, Little Mix has yet to achieve the same mainstream hit in the United States that they have achieved worldwide… and I have no idea why (actually I do but I will save my hypothesis later)
Their talents combined are like a great Marvel movie, it's incredible together yet really good too on their own. The members consist of Perrie Edwards, Leigh Anne Pinnock, and Jade Thirlwall (previously Jesy Nelson but she left the group late last year), and all of the women in their late 20s and started out in the group when they were in their late teens/early 20s. Since winning The X-Factor UK's eighth season back in 2011, they've sold over 50 million records worldwide, gone multiplatinum in the UK, and released six albums. Yet none of those albums or singles barely made any ground in the States.
I have been a Little Mix STAN (fan for those of you guys who are not cool) since they released their debut album DNA in November of 2012. This album is so good yet so multi-dimensional it is hard to describe one sentence the style of it, but I would describe it as the perfect mixture of early 2010's pop and R&B with a hint of hip hop. While the production gives dancy and pop vibes, the album's lyrical content discusses important issues regarding women's empowerment, relationships, and heartbreak. It is empowering and groovy without being cheesy and redundant. In conclusion, it's the perfect album. However, this is their debut album aka the "we are just getting started" album.
DNA: Sales (via Chartmaster)
United Kingdom: 390,000
United States: 135,000
Worldwide: 790,000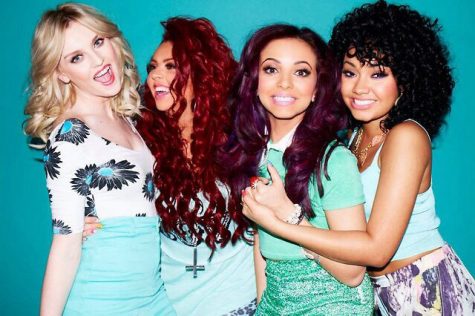 They've never released a bad album but every true fan has their favorites.
Little Mix has always had their own sound partially thanks to their strong voices, fantastic harmonies, and a vibe that's similar to '90s pop but in a modern-day feel. While it might be a stretch to say that they have never come out with the same album twice such as (queen) Christina Aguilera, they have always found different ways and sounds to empower women and honestly discuss heartbreak. Their flexibility has been proven very early in their career, including in the 2012 debut single "Wings," and their 2013 single "Move" from their second album,  which showcases their interpretation of classic bubble gum pop with the '80s and '90s flair mixed with modern-day styles.
My DNA Top Four:
Wings
Love Drunk
How Ya Doin
Turn Your Face
On the contrary, they have released songs/albums with a darker flair that still shows off their Little Mix flair with their 2013 single "Salute" which has an overall feel of an updated '90s album/song. For myself, this is the period where the group established themselves as serious artists who are here to stay.
Salute: Sales (via Chartmaster)
United Kingdom: 330,000
United States: 120,000
Worldwide: 620,000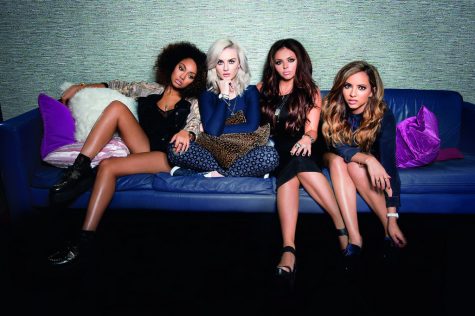 The group's second Salute, which is many fans favorite album, includes fiery 90's R&B mixed songs such as the title track which opens up with a chilling mix of sirens and military instrumental music which then leads into a beautiful harmony from the ladies showcasing their vocal abilities. The album also showcases more upbeat '80s style songs as shown through the lead single "Move", an up-tempo dance anthem which encourages their date to stop being shy and hit the dance floor with confidence.  The album showed how much the group had grown both musically and in confidence over the year gap from DNA to their second album.
My Salute Top Four
These Four Walls
Move
Boy
Salute
Get Weird Sales (via Chartmaster)
United Kingdom: 680,000
United States: 70,000
Worldwide: 940,000
Their third album Get Weird is my personal my favorite album and is definitely one of the best in terms of upbeat tempo songs and uplifting messages. For example, the third track "Weird People", which inspired the album title, presents an encouraging message to embrace your weirdness and not suppress it. This album is the perfect combination of throwback to 80's and early 90's music while still maintaining a fresh and modern sound. It's a perfect blend of everything we love about the group. Heartbreak, self-confidence, and expression along with women's empowerment together in an upbeat and fun tempo that will make you dance while crying. One example of an up-tempo song is "Hair", which served as the album's fourth single and is on my top three favorite songs from the group. The message of the song is self explanatory, it discusses the itching desire to change your hair after a breakup with the hopes of getting over your ex. This song is one of the most throwback sounding songs on the album, giving a classic 80's feel with a modern 21st century twist and is overall catchy, relatable and is repeat material. Overall, this album showcased the ladies' vocal strength while still maintaining a radio-friendly vibe. "Secret Love Song", one of their best and most popular songs, describes being in love with someone that your not allowed to be seen out in public with in fear of being shamed. Since it's release, the song has been deemed a song for the LGBT+ community, which the ladies embraces every time they perform it live.
My Get Weird Top Four
Hair
Grown
Secret Love Song II
The End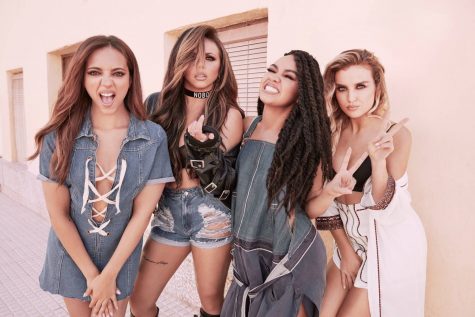 Glory Days sales (via Chartmaster)
United Kingdom: 805,000
United States: 40,000
Worldwide: 1,050,000
Their fourth album, Glory Days, is their best selling album worldwide and marked a significant transition from their previous album Get Weird, replacing the third album's camp pop '80s theme with a trap R&B style. The lead single, "Shout Out To My Ex", one of their most successful selling songs, sticks to the traditional pop rubric they're accustomed to as it discusses heartbreak and moving on in a fun upbeat tone. The album's third track, "F.U"., showcases a midtempo '50s ballroom style, showcasing the group's amazing harmonies, and the follow-up track "Oops"—featuring Charlie Puth who serves as the male perspective offers a doo-wop spin on a rebound story. that's just as catchy as its predecessor. The track Private Show takes a more modern synthpop style sampling brass tones to produce a throwback type album.
The album takes interesting trap beat twists as showcased on, "Power", one of the most edger songs are one of the many tracks produced by the group which explores the double standards placed on women and describes how even though men might come off as in control, women indeed have the power; A fun empowering song that could be sung by young children without coming off as cheesy.
Glory Days is arguably their most popular worldwide album because it was curated for radio play and to appease the general public, which has either elevated or hindered the group's public image depending on who you talk to. While there are many standouts such as "F.U" and "Power", they tended to stay within the pop bubble they have been placed in but the addition of out of place trap beats and questionable lyrics have brought this album down on the list of favorite for many true fans. All this considered, the album is a standout piece regardless and is arranged in a way that punches listeners with a boost of confidence.
My Glory Days Top Four
No More Sad Songs
Shout Out To My Ex
Touch
Beep Beep
The group's fifth album, respectively titled LM5 marked a significant transition for the group. Up until this point, the ladies had built a reputation as a girl group who appeals to a younger audience but this album took a more mature road to pay homage to loyalists who have grown up with the ladies through their music and caters towards an older mature audience.  LM5 portrays a confident woman who embodies self-love, equality, and sisterhood.
'LM5', named after by the fanbase which signified the current era of the girl group, is a mix of modern R&B and experimental production while showcasing the most mature lyrics the ladies have ever produced.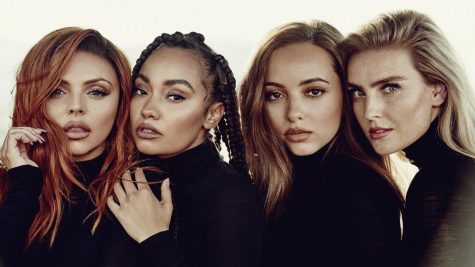 The lead single "Woman Like Me" featuring Nicki Minaj, which portrays the image of a woman who speaks her mind and is often labeled as trouble but embraces the confidence she holds.  The second single, "Strip", preaches the idea of self-love that you can only find through yourself and help others find. One of the strongest ballads the ladies have produced "Told You So" tells the story of unbreakable friendship that exists when one is dealing with a painful breakup and showing the importance of being there for your friends when they are at their weakest. "Women's World" which was released as a deluxe track, perfectly addresses the countless double standards women of all ages struggle with ranging from the playground at school to the office at work.
'LM5' was the culmination of the band's growth over the past seven years since the album came out. It is a huge fan favorite and even though it didn't receive as much worldwide success as they initially hoped, they conveyed the feelings of women perfectly.
Britney's LM5 Top Four
The Cure
Wasabi
Monster In Me
Joan Of Arc
Confetti, the group's six and latest album marks their return to the women's empowered glam pop that Little Mix are known for. The album is mixed with flirty dance-ready songs that highlight self-worth, heartbreak and love. Musical confetti.
The album is the group's first record to be released their current label RCA, as they had parted ways with Simon Cowell's Syco Music just days before the release of their last album LM5 in 2018. The lead single, "Break Up Song" gives a early 80's take on dealing with heartbreak but in a fun and dancy way. "So tonight i'll sing another break up song" serves as the beginning of the chorus and will make anyone dance even in the first few seconds of the track. In "Not A Pop Song" the ladies throw shade at their former label for try to place them in a bubble gum pop narrative and limiting their lyrical abilities to only writing and performing pop songs. This song addresses the criticisms the ladies have dealt with since the beginning of their careers while embracing their newfound musical freedom. "Happiness", one of my favorite Little Mix songs to date, takes on the perspective of a mature adult letting go of a toxic relationship to find self love: "Realized from the moment I set you free,  I found the love, I found the love in me". On "A Mess (Happy 4 U)", another one of my favorite tracks, they take an fresh look on a break up and shown that if even though an ex has moved on, you are happy for them even if that means not it's not with you. "If I can't be happy, happy with you,  I'll be happy, happy for you , I guess no hard feelings, 'Cause loves looking good on you, if your happy, i'm happy, i'm happy 4 u" On "My Love Won't Let You Down", which inadvertently addresses friendship through the current COVID-19 global pandemic, they've written a love letter to both diehard fans and a the world which is metaphorically on fire: "When the party's over, and your friends have all gone, And you're wondering where it all went wrong ,I'll come runnin' when you call out my name , And it'll always be this way." While Get Weird is my favorite album from the ladies, I believe LM5 is their best album lyrically. This album really expresses the ladies maturity from their DNA to this point.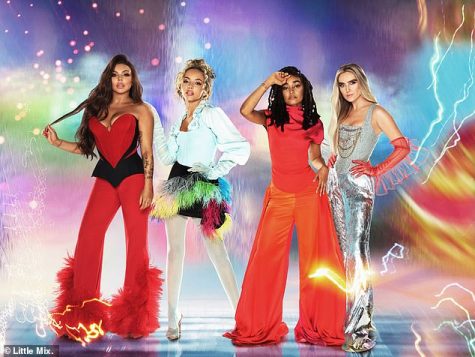 The group, who describe this new era as being freed from unrealistic expectations, does exactly that with Confetti While at times the production for this album stays within the pop realm the group is known for, it's a throwback to the earlier bubblegum days but with a more mature feel and lyrics. An album full of liberation and love.
My Confetti top four
Sweet Melody
Happiness
A Mess (Happy 4 U)
Break Up Song
Britney's ranking of Little Mix Albums
Get Weird
LM5
Confetti
Salute
DNA
Glory Days
Little Mix are one of the rare talents that makes music about issues that are personal to them and that others can relate to at any age as shown explicitly through LM5. While many discredit their talent by saying they stay within a pop bubble, the ladies words through their music addresses everything that women experience including misogany, abuse, struggles with self confidence and heartbreak. Those issues are not going out of style, so why the hate? They deserve more fans and more audience.
The reality is that even though dance- pop music is often successful in the States, the crossover for European artists to the United States is anything but easy. Take popular British artists, Stormzy and Alexander Wolfe for example. Musicians who get a lot of radio play in the UK but little to none here in the US. Both artists music strays away from pop but are still made for radio and are enjoyed in their home country and around Europe. Even current worldwide "It Girl" Dua Lipa, had trouble finding the same popularity in the States than overseas.
However, according to many Mixers (including myself), the group's success in the States had been ruined before they even touched down here. This example is most prominent in 2013, when they were scheduled to tour here in promotion of their debut album. Instead the American leg of the tour was cancelled by their former label because of "scheduling reasons" by claiming they were in the process of recording for their second album. The ladies promised fans they would return for their second tour but Mixers are still waiting for a headline tour today. The closets things American mixers got to a Little Mix tour was seeing the ladies open for Ariana Grande's Dangerous Women's Tour in 2016 which they were added for the American leg. Bad promotion from the label is the main culprit for the women's lack of American success in their fan's eyes.
In the end, they deserve more fans and more audience but due to their bad promotion from their label, their chances of making it big in the States are slim.
Leave a Comment
About the Contributor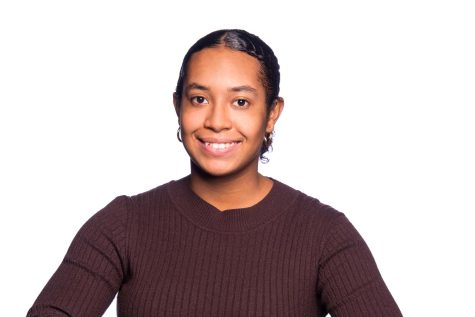 Britney Guzman, Impact Staff
Britney Guzman is a Senior at Mercy College. She writes a column called Quali-Tea News where she discusses her love for cats, Taylor Swift and mental...