Being Part of the Fashion World
Fashion can seem like a waste of money, but for people, it means a lot. Apparel like Gucci, Burberry, Rick Owens, and Versace are the most known luxury apparel for men and women. People are attracted to those companies because the celebrities wear them and often, people want to copy the celebrities and want to look good with the ongoing trend. Social media and mobile applications are the new wave of buying luxury apparel. When new stores release new items from their catalog, it instantly sells out in a matter of seconds. Many people in the world often want to buy three or four items for the purpose of reselling them.
The reselling community has been popular for the past couple of years and with the help of mobile apps such as NIKE SNKRS, Adidas, GOAT, and StockX. According to Statista.com, "The global apparel resale market increased in value from 18 billion U.S. dollars in 2016 to 20 billion U.S. dollars in 2017. Apparel resale accounts for a much larger share of the total retail resale market than any other product category, perhaps because clothing styles have a tendency to come back in vogue after many years, and vintage clothing has more character than brand new clothing."
Matteo Corredor, 21, attends the Fashion Institute of Technology and is an employee for Bloomingdales. He is currently creating a fashion line package for his school to showcase at the end of his senior year.
"I was 14 when I really got into fashion. My favorite rapper is Kanye West and his fashion really influenced me to become a part of that business. I started to dress like him and see and study the people that he worked with. Because of him, people live to camp all night outside of stores when they are releasing new shoes or clothes which for me, I thought that was always ridiculous."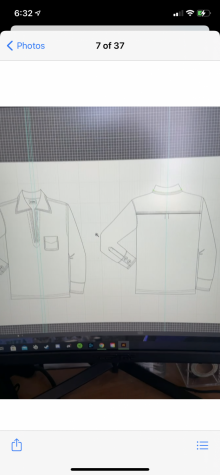 Kanye West is a rapper, producer, businessman, and fashion designer with his signature shoe, Yeezy. The Adidas Yeezy is a fashion collaboration between Adidas and Kanye West. The collaboration became known for its limited-edition releases of any color. He left an influential legacy on the shoes that is currently still in stock and always keen on new releases. It has been shown many times how successful his brand is since people are always lined up on the streets to buy Kanye's new shoe and websites crash in seconds. What is noticeable about the shoe is the rarity of it. It is known that his shoe line is the most influential sneaker brand in the world. In 2021, West is now worth an estimated $6.6 billion from his Adidas and GAP collaborations with his music outlet.
Justin Holman, 21, a model for Wilhelmina Models talked about his experience in the fashion world.
"I was in Soho one day, waiting in line for the Supreme store and a guy went up to me and said that if I was a model, I said no. The guy worked at a model agency and said that he liked the way I looked, my height and gave me his card to see if I want to part of the modeling agency. I've been a part of many of their shoots and walked the runway for Raf Simons and Calvin Klein.
Holman added that he has seen the behind-the-scenes of runway shows and production fittings/meetings and seeing the craziness that goes to put the show out in the public. Often wearing unreleased items and seeing fashion designers work, the job he took really impacted him and changed his perspective on fashion.
Movies have also been a part of the fashion world since people pay attention to what the characters of a movie are wearing. It can even stun audiences. Lately, movie studios collaborating with clothing and sneakers companies to create exclusive merchandise for fans. A known collaboration is the Nike Air Jordan 1's "Origin Story". From the movie "Spider-Man: Into the Spider-Verse", the character Miles Morales is wearing these sneakers and people begged Nike to make the shoes available and it became a success.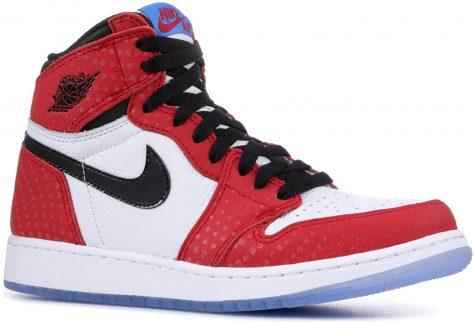 Fashion to people shows who they are and use it to express themselves. For several years, high-end clothing is what will attract younger generations and will keep doing so.
Leave a Comment
About the Contributor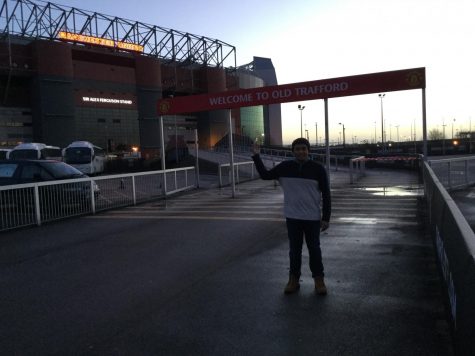 Gino Alva, Impact Staff
Gino Alva is a junior majoring in Journalism. Gino is an avid fan of the New York Yankees, Real Madrid and Manchester United. Soccer played a huge part...