The Many Criticisms of AOC's White Dress
Since the recent Met Gala, the three simple words "tax the rich" have become extremely divisive and the 31-year-old U.S. Representative, Alexandria Ocasio-Cortez, is the guest who was responsible for this.
Before the Gala, the "Tax the Rich" movement was only been a topic of online/social media discourse, but since the U.S. representative wore her white dress designed by black designer Aurora James, the topic has reached heights never seen. And that's exactly what Ocasio-Cortez, nicknamed AOC, wanted from that night.
When asked if she regretted wearing her dress on her Instagram page, AOC responded by showing a spike in Google searches of the words "tax the rich."
Even though she got what she wanted from her Met Gala appearance, she also received a large amount of push back, interestingly from both sides of the political spectrum.
Some call the dress performative activism and criticize her for even attending the Met Gala and partying with the same wealthy people she's after. Others call her dress an attention seeking statement and her tax the rich message too extreme, fantastical, and unrealistic.
One criticism is that AOC's plan of giving wealthy upper class Americans higher taxes to pay isn't going to fix all societal problems. And Prof. Li Yong of Mercy College's School of Business agrees.
"We have to think realistically."
Yong went on to acknowledge that she does agree with AOC's basic idea of forcing the rich to fully pay their taxes saying, "I feel it's justified. They don't pay enough."
However, Yong also brings up the fact that for years, the wealthy have found ways to avoid paying taxes, so who's to say that if the U.S. government manages to get them more to pay, the rich would just find new ways to avoid it.
"They will take advantage…they will avoid paying high taxes."
A more realistic version of the "Tax the Rich" movement would be trying to reform the United States tax code, making it impossible for the rich to find ways to cheat the system.
"The U.S. tax system is extremely complicated. They would need to reconstruct the tax system."
Yong also brought up the fact that even if the government managed to force the wealthy upper class to pay higher taxes, who would say all that money would be used for good. A quick Google search shows that in 2020, the United States military expenditure reached $788 billion.
If government did "tax the rich" why wouldn't they use that money to add a few more billion dollars to their military budget? It's naive to think they would send those funds to healthcare or education.
Another criticism that many have voiced is the idea that her dress is an example of performative activism. But that seems to be the point of the dress. Prof. Barbara Dodsworth of the Communication and the Arts departments called the dress "performative art."
Dodsworth complimented the dress saying, "It's a very pretty dress." And compares the dress to "mural artwork." She went on to say that she agrees with AOC's "Tax the Rich" phrase.
"I'd like to see less of a gap between the rich and the poor," Dodsworth said. "The rich needs to pay their fair share of taxes, and not get away with the tax loopholes that they get away with now."
However, even though Dodsworth sees eye to eye with AOC and the "Tax the Rich" movement, she knows that taxing the rich more "would not solve everything."
After that she went on to discuss another controversy stating that AOC shouldn't have politized her Met Gala appearance. A counter argument for this has been that the Met Gala is practically an art show, and AOC is in her right to use art and fashion to make her politics known.
"A great deal of art is political," Dodsworth said. "Rulers and politicians have used art forever…," referring to historical paintings of Queen Victoria and Napoleon Bonaparte that show off their power and ideals.
AOC wanted to make a clear statement. She wanted people to notice her at the Gala and make a huge online controversy, because with that controversy brings awareness to people who would have never heard about the phrase "Tax the Rich."
She managed to use a dinner party for the rich and famous, to spark a political discussion and force Americans to question what taxing the rich would mean and entail.
To Alexandria Ocasio-Cortez, the night was an easy win.
Leave a Comment
About the Contributor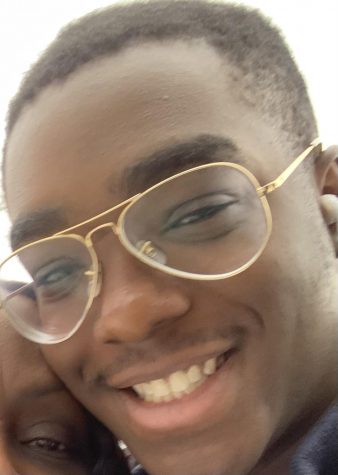 Maleek Munroe, Senior Editor
Maleek Munroe is a senior at Mercy College, majoring in communications. He graduated Nyack High School, where he found his love and passion for both...