Mercy College's Fashion Club: The Importance Of Fashion
There are many clubs at Mercy, but none could argue that the the Fashion Club is best dressed. From being a model and what it means to finding some style, a good sense of fashion, these ladies have lots to share and then some.
Always standing tall is the President, Kathleen, followed by Sulayka the Event coordinator and The Vice President, Joanna. Destiny is the Executive Producer, and last but certainly not least, Heather is the Recruiter for the club.
Each of these young women play vital roles in keeping the club going, so it was important to talk to each individual on their views of fashion, modeling, and any tips to help anyone who wants to step into the field.
Kathleen, a sophomore at Mercy, began this club. She felt it was something she needed to do. "I love to create clothes and check out different stores and styles. It's about having fun."
She has a keen sense of being a leader but she also spoke about fashion with such passion.
As the event coordinator, Sulayka goes into detail on how she preps models for the events. The young sophomore states, "I'm open to everyone, but what makes a difference is the confidence they bring and how they own the runway. Its important to run with presentation, show off not only the style but also yourself. There are different styles when walking the runway, it is important to find what works and stick to it."
Sulayka goes a bit deeper, when asked about her definition of fashion. She says "fashion is writing your own story. Uou got to show the world who you are and send a message that you are confident in your look."
As seen in the pictured photo, the women have a diverse sense of style. Each of them were asked about their own fashion sense. Kathleen describes her style as "sophisticated" meaning she tends to wear more formal clothing over something urban or casual.
Sulayka states her style is "simple" she likes to dress more comfortably, but some days she likes to go all out and look her best too. Destiny, a freshman states, she likes "Darker colors, primarily my style is called grunge: a sub category of goth, in the spring I like to go with more of a lighter more brighten look."
Joanna, a freshman. says she likes to "Dress girly, in a way it depends on my mood. When it starts to get warmer, I dress with brighter clothes, in the summer I just tend to explore more colors and looks. In the winter, however, I like to match my colors a bit more."
Heather, a freshman, states "my style always changes. I tend to go for more of a classy look at times. Although if I had to compare my style to someone it would be Kylie Jenner, I find some inspiration from some of her looks."
Each of the ladies also had some advice to give to people that want to step deeper in the fashion world or anyone that would like to be a model.
Destiny speaks on the matter saying "Be yourself, first of all. Second, don't follow trends and do what you feel most comfortable with. Find your own style, a good place to start would be on Pinterest."
Joanna adds to this statement. "Fashion is your way of expressing yourself. You tell your story by the way you dress. Explore! Go out there and stop following trends! A good place to go check out some styles too is Tiktok."
Heather goes on to say, "Fashion and modeling is an art form. You need to learn to express yourself. There are so many resources to use if you can't find what works for you. So go out and do that first before you take any other steps".
Sulayka explains that models "should understand there is space for everyone. Don't be afraid to put yourself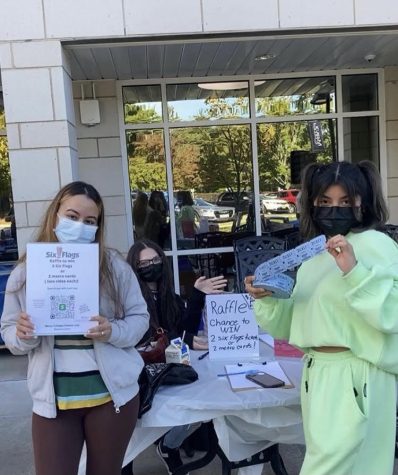 out there. Network and meet new people, learn new things, its important to get out your comfort zone. Do what feels right to your body."
Kathleen further adds, "You have to be ready to put in the dedication and hard work. Put in some heart and be passionate. Most importantly get the right contacts and network."
The Fashion Club sets forth that it is ok to be yourself, and each of its members embodies that. From the way they talk to how passionate they are, they certainly have great chemistry.
Students at Mercy or anyone in general can find the passion and inspiration to be a model by looking at the example these young ladies have set.
For more, check out there IG page here
Leave a Comment
About the Contributor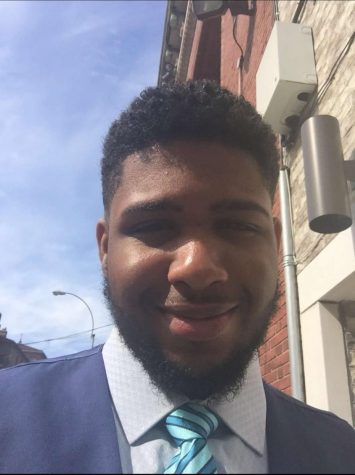 Julian Sykes, Impact Staff

Julian Sykes is a senior/media studies: Tv and Radio productions major at Mercy College. If I am not home taking care of my pets or drawing illustrations-...