Spiderman No Way Home Breaks Internet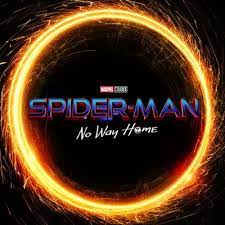 Spider-Man No Way Home broke all movie ticket websites on Nov. 29. No Way Home is being recognized by fans and creators as one or the biggest superhero film of all time and the opening day ticket sales proved that.
The tickets for the film were being released to the public on cyber monday which Marvel was calling Spider Monday. Once Midnight hit on Nov. 29, all ticket websites crashed immediately. AMC, Fandango, and all direct websites to the movie theaters were not loading and some people had to wait over an hour just to try to be able to purchase tickets.
" I was in a wait for AMC for over an hour and once I was five minutes away, the website crashed and I had to wait another whole hour, but I was eventually able to purchase tickets for my local theater," said Jeremiah Peralta, who was trying to buy tickets for over two hours on Monday.
This was the first movie to create this kind of buzz and break websites since Avengers Endgame and Star Wars: The Rise of Skywalker, which both came out in 2019.
For the past year and a half, No Way Home has been delayed over and over because of COVID-19, but the film is finally hitting theaters on Dec. 17. This film has an all star studded cast with actors such as Tom Holland, Zendaya, Benedict Cumberbatch, Jamie Foxx, Alfred Molina and many more who are rumored to also be in the film.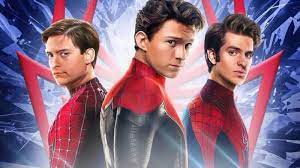 This film has been hyped up more than others because of the plot behind the film. The Spider-Man character is one of the most beloved characters no matter who is playing Peter Parker, but this movie is a little more special than that. Many people know Tobey Maguire and Andrew Garfield previously played Peter Parker in their own series of movies, and now it is Tom Holland in the MCU. Spider-Man No Way Home is bringing back all of the villains from the previous Spider-Man movies but they have not confirmed Maguire or Garfield yet for the movie.
This is a very good sign for the movie industry as the pandemic has really limited all types of box office records because most movies that have been released since the pandemic have also been released on streaming services like Netflix, Disney + and HBO Max.
" I always enjoyed going into the theaters and sitting down with all of the other Marvel fans and witnessing a great film such as Spider-Man. There is nothing like being in the cinema and sitting in front of that big screen and watching something you love, it is not the same as watching at home on your TV screen," an excited Marvel fan said in the Dobbs dorms.
AMC even worked with Sony to create 86,000 NFTs for members of their AMC Stubs A-List and AMC investor connect who ordered tickets for the opening night of Spider-Man.
There has been nonstop teasers, TV spots, a few trailers and even just the Youtube videos that so many people have been making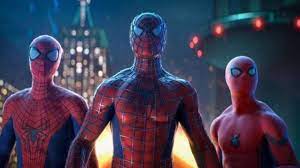 about this film is what has been creating all the buzz that is coming with the upcoming No Way Home. The fact that they still have not 100 percent confirmed the other actors is creating even more of a buzz because now more people are going to want to be the first people to see the film to witness them in it if they are.
There have been a lot of leaked images and videos but a lot of people do not like to see these as they think they are fake and only want to see it if it is true.
Marvel has done a great job with promoting a movie that everyone is already so excited to see and making it even more than that. Not showing all of the plot in the trailers is getting everyone even more hyped up and ready to see the film that if not for the pandemic we would have all been able to see it already.
After this past Monday, there is definitely a projection that Spider-Man will break the record for most ticket sales for a Marvel movie, even more than Endgame.
Check mate, Thanos.
Leave a Comment
About the Contributor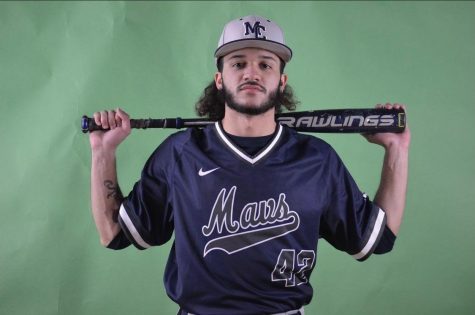 Luis Ruiz, Impact Staff
Luis Ruiz is currently a Sophomore at Mercy College.  He is currently enrolled in the Media Studies major here at Mercy while pursuing his dream of being...