Mercy's Theatre Club Prepares for Their Starlight Showcase
Filled with original plays written by the club members, the Theatre Club is excited to resume their showcase viewing in person with their Starlight showcase on April 29 and April 30.
With flyers scattered around the Dobbs Ferry campus and a post on their official Instagram page, @mercytheatreclub, the theatre club created a buzz between students with the announcement of their Starlight Auditions. The audition was set for Feb. 23 where the auditionees were encouraged to bring a song and/or a monologue to perform.
Being a long-time member since her freshman year, elected President Emily Rivera expressed how in awe she was at the turnout of the club's audition. This was her first time experiencing the theatre club holding such an event and it exceeded her expectations.
"It was so exciting. We've never had an audition process," she expressed. "The whole process was so, for me at least, exciting to see how much the theatre club has been growing since what we had previously."
In comparison to Rivera, who has three years of experience with the club under her belt, this will be Vice President Jesus Dela Rosa Reyes's first showcase with the club as he entered Mercy as a freshman this academic year.
"It was a really great turnout," he said. "We had more than we actually thought was going to be there, which made casting a long day which was a good issue to have."
Like their preceding showcases, original plays written by the club members will be featured along with their rendition of Alan Ball's "Five Women Wearing the Same Dress." The featured plays are: "Five Quick Steps" and "Deadly Dinner" by President Emily Rivera, "Let Me Go" by Secretary Alexia Rodney, "Story Girl" by Danielle Muscente, and "The Machine" by Emanuele Petrino. Plus, musical pieces will be featured.
"Yes, all of the plays are written by the members of the club," said Dela Rosa Reyes. "There's only one number in the show right now that we actually have the rights for, that is Five Women Wearing the Same Dress but it'll be called Three Women Wearing the Same Dress since there are only three women in the scene."
Preparing for the Starlight Showcase doesn't stop at perfecting scenes. Enhancements that'll help bring these plays to life like costumes, artwork, and a band are all being sought out for this upcoming showcase.
The Theatre Club hopes to have a successful collaboration with the Fashion Club, Art Club, and H.E.L.P Ministries.
"I think that we can get them all to work together with us," Rivera said. "I love being able to work with other clubs to help, you know, also promote them and help us produce our show."
Rivera shared how the theatre club attempted to collaborate with other clubs for previous showcases, but it never worked in the club's favor. However, Rivera, along with the vice president, feel confident that this time around, receiving support from other clubs is likely.
"They did try before I even showed up in Theatre Club but it didn't work out as well," she started. "This year it's a lot different, you know, with different people leading so I'm really looking forward to kind of helping move that along and hopefully collaborate with other clubs in the future."
The Theatre Club also hopes to work with companies outside of Mercy as a way to help raise funds for the club.
"For when the showcase actually comes, we have playbills and we're reaching out to outside businesses like a pizzeria restaurant, and we're going to make a book where we're going to put other businesses in and that's going to raise money for our club," Dela Rosa Reyes explained.
Seeing the potential in their members, it was decided to reach out to casting directors and invite them to their showcase.
"I think the exciting part of this is that we invite real-life casting directors to come," said Dela Rosa Reyes. "For any of the adults in the show, this could quite be a big break for them, so we give them all opportunities to do this as auditions are kind of a mandatory process."
Mark your calendars for April 29 and April 30 and keep an eye out for the Starlight Showcase!
Leave a Comment
About the Contributor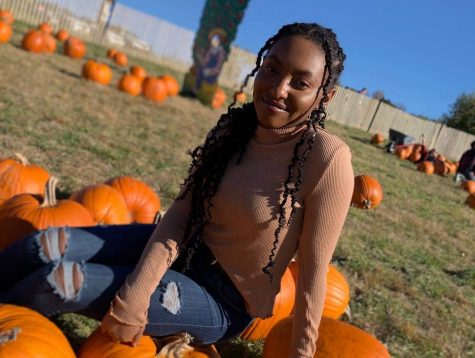 Katelyn Turner, Impact Staff


Katelyn Turner is currently a senior at Mercy College. Falling in love with writing at a young age, Katelyn has decided to challenge herself by pursing...