Music Artist Proves When Nothing Sure Is, Everything Is Possible
"You can only learn, absorb and grow so much staying in the same place. If you want to level yourself up, I believe leaving your hometown or wherever your comfort zone resides is important."
Tyler Robinson aka Teddy is a self-made artist and like the many before us has a story. Which includes staring into the eyes of the beast that goes by the name of uncertainty. It takes courage on the highest level to pack up everything you can and move from New York to Florida not knowing what the future holds for you. While facing uncertainty he beat all odds and found beauty.
Which is himself.
Growing up in Kingston, New York he was scared to embrace his uniqueness. He was academically successful with straight A's and was an honor roll student. He worked hard to become a Division one basketball prospect. But with his whole life being mapped out something was missing. Teddy realized this wasn't the path he wanted to take. "I had struggles within my family, with my identity, with my desires, what I wanted to represent, the message I wanted to get across, who I even was as a person but the answers to those questions became clear when I was alone."
With all of these questions about himself and who he wanted to be, he came to the self-realization that he was scared of. "How could this dude who is a masculine figure to his peers & family not be completely straight? Who am I? Am I even ready to be me?" Moving to Florida was the perfect opportunity to take the time to figure himself out. To fully let go of the emotional baggage New York had a hold on. To start new with no ties to the past.
Getting started up in a new state like Florida has been a challenge for Teddy just like it would be for any 23 year old. He has to constantly remind himself that working as a server is only temporary. Teddy mentioned that balancing music and an outside job is both mentally and physically draining but he believes if you love what you do, you'll find time to do it. "Music is my career & my life and my existence. It's easy to get caught in the storm working every day & forgetting what's important to you & what makes you who you are but you gotta make time for that." He sets his passion aside to make sure he can provide for himself yet still finds the energy in him after work to make time for his music.
It's challenging knowing how much you're capable of but not seeing the results you want right away. It's a process and he understands that. He'll put in as much work needed to get where he wants to be. That's called determination. "Setback after setback I remind myself that you always learn more from failing than you do from succeeding. Blessings & lessons. What's cold today might be hot tomorrow. What's red today could end up being blue next week." The music he's creating is energetic and innovative just like him. As Teddy gets more comfortable with himself his art becomes effortless. He takes risks but stands by them because he believes in his work. "I would rather crash and burn to be 100% me unapologetically doing what I love to do than ever to conform to anyone or anything else, especially society." That's courage. Teddy not only understands the process but he believes in it. He has so much faith in himself and his work that he moved to a different state to show what he is capable of.
Determination, courage, and faith. All characteristics Teddy holds. All of which will get him where he dreams of being.
Recently, he has dropped seven albums in seven weeks. Not a lot of artists can say they've done the same. "I miss me, 222, Afterdark, Stardust, Love is like a rose, No masters, and Almost time 333." All seven albums have their unique style to make sure they can attract different listeners. He's different, his music is different, and the way he puts it out is different. He is someone who thrives off of their originality. "I just wanna make dope impactful art & be the role model I wish I had. Me dropping a project every week is showing people you don't have to follow the rules, & that I'm working hard. This is not a game and this is not a joke."
It's his life.
Leave a Comment
About the Contributor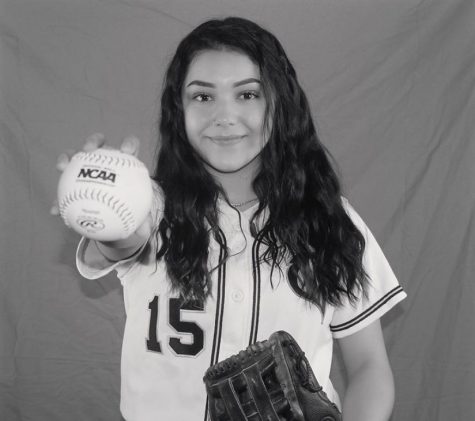 Ariana Ricci, Impact Staff
Ariana Ricci is currently a Senior at Mercy College. She is a collegiate athlete that is a part of the Student Athlete Advisory Committee and the Maverick...