Mercy College Alumna Earns Grammy and Inspires Many
Nicole Marte, a 2017 graduate from Mercy College's Music Production and Recording Arts program, has been awarded a Latin Grammy Award for her contributions to a 2021 release which ranked as folk album of the year by the Latin Grammy Academy.
"Learning the news about a Mercy college alumna earning a Latin Grammy is inspiring. This program was a stepping stone for her success. Which only gives me hope that if I continue to work hard one day that will be me in the Mercy College headlines," says Jameson Adee, a current Music Production student.
The Music Production and Recording Arts program prepares students for the "real world" through their hands-on curriculum and project-based learning. Sam Stauff is a professor and the studio manager at Mercy College. He says, "First-year students start right away in the studio, working on real projects using the latest software and technology."
The studios contain state-of-the-art equipment that allows students to complete their projects efficiently and accordingly. Some of the equipment includes legendary microphones, cables, hardware/software, and a large variety of instruments. Mercy invests in making sure the program has the tools it needs to help its students with projects.
"Coming from someone who used to have to pay an arm and a leg to book two hours worth of studio time, I am grateful to have the access that I do here."
Students not only get studio time but complete use of the equipment which is not guaranteed at an outside studio.
"I'm constantly in the studio working on school-based projects and projects of my own. Which is something I love about Mercy's studios. Due to the convenience of the online booking system, it makes it easy for me to book time in advance to make sure that I am able to reserve as much time as I need," said Adee.
Many students take full advantage of open studio time because when the studios are not booked students have the ability to come in and work for however long until the next booked studio.
Not only does Mercy College's program offer studio time, the use of state-of-the-art equipment, but it also has professors who have experience in the music industry. Marte was lucky enough to have had offers from many music schools but she chose Mercy.
She said, "My professors really saw me and recognized my potential."
Professors like Steve Lacerra and Matt Noble try to implement the environment of a real-life studio session by harping on the importance of professionalism in the studio.
Marte was awarded for her contribution as an engineer and producer. Both of these are completely different roles within the music industry. Being a producer is very similar to being a manager for artists but in the regard that the project is completely in their hands. Producers are in charge of guiding the group of musicians at hand through the completion of a piece of music. Although engineers work very closely among producers, they take on completely different tasks. These tasks include setting up a session, making sure the artist(s) have everything they need to successfully record, then later editing, cleaning up and mixing the session.
"While being a part of the program I've learned to say yes to as many opportunities as possible. Although something may not be particularly in my wheelhouse, I've learned that taking the leap and making the attempt to try it will inevitably benefit me in the long run."
Jameson learned that it's okay to step outside of your comfort zone just as Marte did. She mentioned that her professors pushed her toward mixing which was something she had never considered doing. But pursuing mixing was actually how she got the job that led her to the Grammy.
She said, "Thanks to them, I believed in myself."
Adee added, "Nicole is an inspiration to us music production students. Although we never met she is yet another reason why I stand by how well the program has become."
Leave a Comment
About the Contributor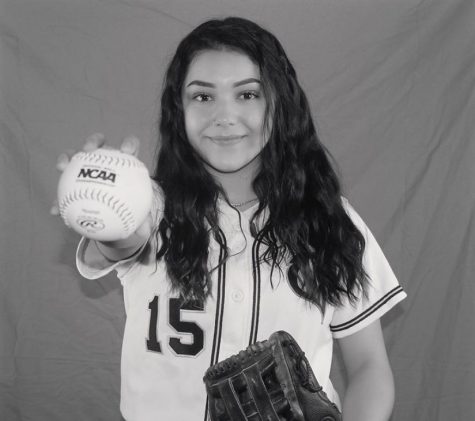 Ariana Ricci, Impact Staff
Ariana Ricci is currently a Senior at Mercy College. She is a collegiate athlete that is a part of the Student Athlete Advisory Committee and the Maverick...