Award Winning Author Speaks To Mercy College
The 2007 winner of the Miguel Marmol prize for an outstanding first work of fiction addressed the Mercy College Bronx Campus last month about literature and Latino culture, and how the two blend together beautifully.
Dr. Annecy Baez won the award presented by Curbstone Press, a widely recognized independent publisher in the United States that seeks to bridge the gaps between Latino Writers and the willing literary public, for her novel My Daughter's Eyes.
Baez, of Dominican descent, was initially invited to share her thoughts on her prize winning book My Daughter's Eye, but like all good conversations, this one took on a life of its own.
As Baez discussed how her novel developed from a short story into an intertwined series of short stories that span three decades, she began to relate, much like her characters, to a broader audience.
Baez explained how short stories aren't viewed with such a high regard among readers these days, at least in America.
"In fact more and more people are not reading, which is sad," which Baez painfully stated.
Similar to her publisher, Baez quickly bridged a gap between Latino enthusiasts and those wanting to one day share a story of their own.
Dr. Annecy Baez covered some of the taboo themes seen in her book, but her presence unraveled many of the taboo themes seen throughout education. This is where Mercy College truly shines, as it attempts to bridge the two dynamics of what students learn and what they deal with in everyday life.
Through an individual's struggles, Baez says that these obstacles can be used as inspiration for students and potential writers.
After the lecture, the auditorium took notes as dozens of enthusiastic students shared some individual moments and expressed their opinions.
Thanks to the project director, Dr. Celia Reissig-Vasile and other faculty, the NEH grant was acquired on the behalf of Mercy College to allow Baez to speak to the college.
This is where the National Endowment for the Humanities plays such an intricate role. Grants are bestowed with a belief and vision in the form of a proposal to offer education, which without the grant, speakers such as Dr. Baez wouldn't be able to take place.
"The purpose of the NEH grant will help educate individuals on Latino history, literature, as well as their culture," as Prof. Alan Hartman put eloquently.
These lectures aren't the only focus for Mercy College's use of the NEH grant. These series of lectures benefit more than a student wanting to learn about Latino culture. It opens doors that might not have been made available otherwise to all its students.
Dr. Celia Reissig-Vasile went on to give an informal look at the potential programs that might grace Mercy College Campus's in the future. These programs ranged from Latin American Film Courses – Spanish for Medical Personnel.
Coincidentally, before the event began, history professor Dr. Manny Santapau, conducted a mock quiz. "What country has the second largest Spanish speaking population?"   A select few knew the answer to be the United States.
The Bronx happens to be one of only two counties on the East coast that is predominantly Hispanic in population.
Leave a Comment
About the Contributor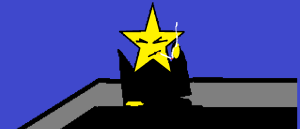 Joe Torres, Staff Writer
Mr. Mercy College – Joseph Torres

- Currently the fastest graduating senior in Mercy College existence.

- Member of the English Honor's Society

-...