Obama Looks To Curb College Debt
President Barack Obama has a plan to help students pay for their loans in the down economy as the debt has surpassed $1 trillion.
The proposed law will lower the maximum amount students have to pay annually by 10 or 15 percent. This could help students save up to $700 a year.
Another benefit provided by this law is the forgiveness period. Instead of the rest of the debt being 25 years, it will be lowered to 20 years with the remaining balance of a student's debt erased. That doesn't mean students can just not pay after 20 years; students have to show effort and meet their required minimums to that point.
The plan was originally to be put into effect in 2014, but due to the increasing debt, Obama pushed for Congress to speed up the process.
This plan, however, applies only to students who have federal loans and does not cover students who have private loans. Any loans that come from private banks (Capital One, Bank of America, and the others) will not be affected. Students who had to resort to those will have to deal with the banks' policies.
According to a study done by the College Board, public institutions (CUNY and SUNY schools) have increased tuition rates in the past five years, exceeding inflation rates of private schools.
The College Board report shows that tuition rates have been rising at a faster rate among public institutions than private universities in the last decade. The average tuition and fees for students enrolled in four-year public schools for in-state students have grown by 5.6 percent beyond the rate of general inflation, compared to the 2.6 percent increase for students in private schools.
If the tuition for a school was $17,845 when a student first began, by the fourth year, tuition  should be no more than $21,860,  a 7 percent inflation rate. Some schools have risen by those rates, forcing students to be unable to afford schooling. The College Board states that income in homes is not keeping up with the cost of tuition.
"Over the past three decades, the cost of has nearly tripled. And that is forcing you, forcing students, to take out more loans and racking up more debt. Last year, graduates who took out loans left college owing an average of $24,000. Student loan debt has now surpassed credit card debt, for the first time ever. Living with that debt means making some pretty tough choices when you're first starting out," said Obama in a CBS article in October.
Unfortunately, tuition prices have gone up due to the failing economy. This is true mostly in public colleges because states are not making enough money, says the CBS article.
Some college are taking it upon themselves to lessen the burden on students due to the competition of nearby schools. The University of Charleston in West Virginia will be cutting tuition by 22 percent next year in the hopes of attracting new students.
Edwin Welch, the college president, told NBC, "We are taking this move because we're concerned about conceptions middle-class families have about private college tuition being out of reach, and we wanted to make a statement that that's not the case."
Leave a Comment
About the Contributor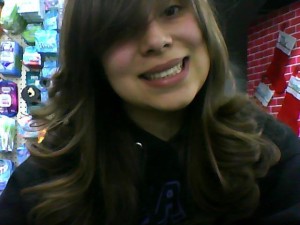 Rebecca Espinosa, Staff Writer
Rebecca Espinosa is a senior media studies major. She has been a staff writer for the Impact but was then promoted to Online Editor. She loves to write...